Depressed at Work? Here's Why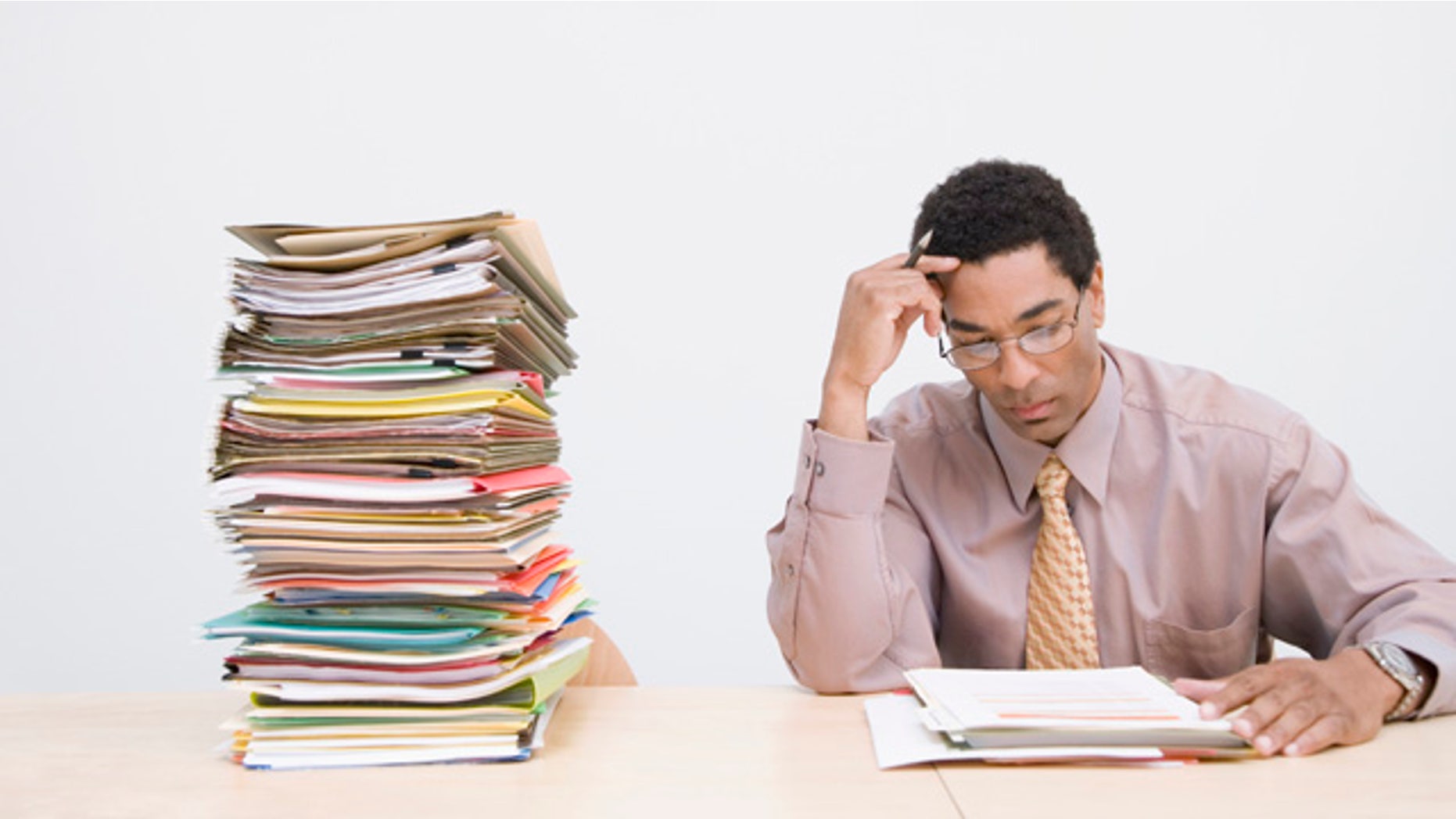 If you're not feeling great about your job, you're not alone. Nearly one quarter of all employees throughout the world are depressed, according to a recent survey of 1,200 workers by the management consulting firm rogenSi. The diagnosis was based on respondents identifying with five or more symptoms of depression.
What's more, the report found that only 12 percent of the workforce feels optimistic.
What's driving the downtrodden trend? The pressure to perform and produce coupled with an unstable economy, say experts. Employees are having to meet a higher and higher bar, which is creating a workforce "that is running away from failure, rather than running towards success," the report says.
"Today's environmental stressors have created a negative mindset," Alex Jakobson, rogenSI's North American managing director, said in a press release. The report points to several key factors that are contributing to the employee doldrums, issues that may be adding to your (or your employees') less-than-content feelings about the job and workplace:
Lack of vision from their leaders
Only 14 percent of workers said they find their leaders inspirational. Leaders aren't communicating their vision of their companies to their rank and file employees. While employees believe they have the skills and competence to do their jobs, and are actually feeling more passion to do their jobs than they felt last year, they lack a clear idea of their company's vision for the future. Without a vision, their sense of motivation and purpose are dulled. Leaders must know where, why and how the business will achieve their results and communicate these ideas to all their employees.
Workers' emotions are too tethered to their results
Employees feel good when they're producing, bad when they're not, but with the bar set so high today, people end up feeling bad more often than not. Though rewards can encourage good performance, they cannot be the single motivating force. Employees' emotions should be tied more to their internal feelings of worth, their abilities, skills and value. "Employees need to focus more clearly on what motivates them to be the best they can be in their roles. They need to understand sustained success is driven from within: it is not inspired by external motivators," the report says.
Employees are motivated by fear
In difficult economic times, people tend to be running away from failure and are more motivated by self-doubt and fears of not performing, rather than motivated by wanting to achieve and do well and take pride in their work. Leaders need to instill more of a sense of ownership and accomplishment in its workers.
Male workers doubt their company's values
Men in particular stated that they are not convinced their companies live up to the values they aspire to hold and pursue. People need to find value, other than only bottom-line goals, in their work.
Female workers are too self doubting
Women in the workplace scored lower on self belief and coping with stressful situations than men. Women need to be engaged, inspired and nurtured more consistently to build their confidence and ability to cope, the report says.
Employees need more satisfying work
When asked, what would get you to stay at your job even if the pay was lower, many people said more growth and development, more career opportunities and more challenging and interesting work.