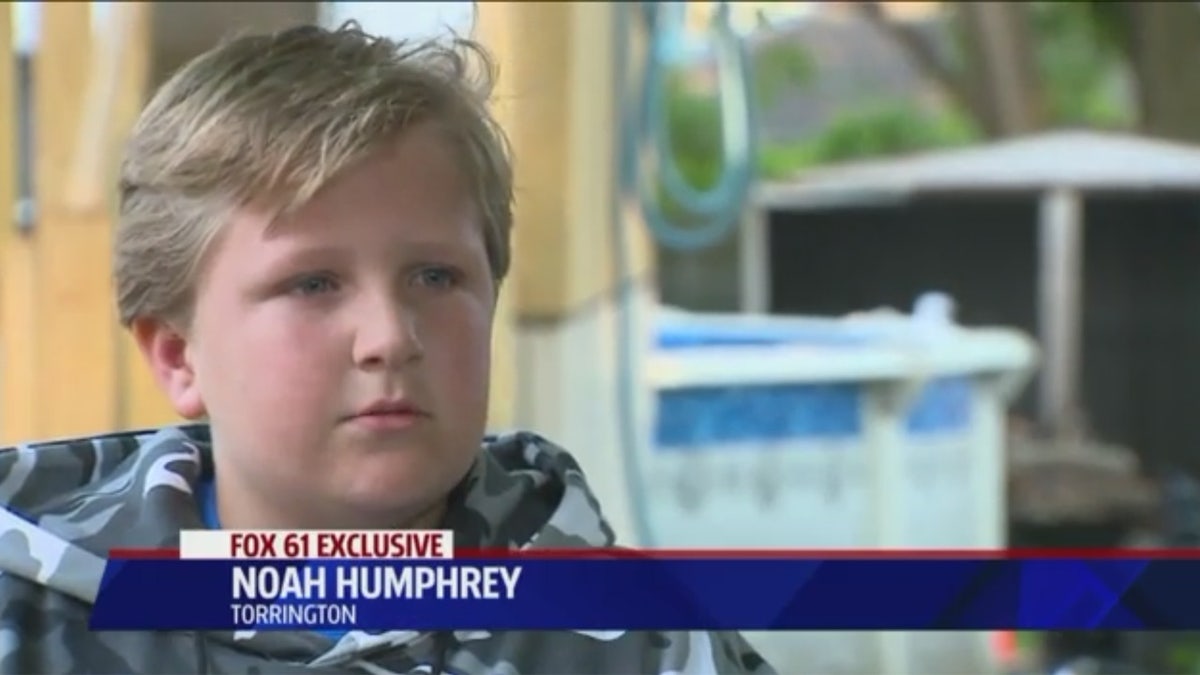 TORRINGTON, Conn. – A young boy is being hailed as a hero after he saved his grandfather from drowning in a pool early Saturday morning.
Noah Humphrey, 11, is your typical boy who loves to spend time with his grandfather and go to one of his favorite places, the backyard pool.
However, around 9 a.m., something unexpected happened. As Noah was tanning on the deck, he saw his 57-year-old grandfather try to stand up but couldn't. That is when he became unresponsive and suffered from a stroke.
"He fell under water and couldn't get back up," said Humphrey.
Noah immediately called 911 and waved down first responders, so they knew how to pull into 92 Calhoun Drive. This was also not the first time Noah had saved his grandfather.
"Well, I have a lot of experience because he falls a lot because his legs aren't stable and I usually always know what to do," added Humphrey.
Throughout the frightening moment, his family said he was impressed Noah was able to stay so calm.
"I needed to know what was going to happen and I needed to know he was going to be okay," added Humphrey.