Breast cancer drugs could be used to treat lung cancer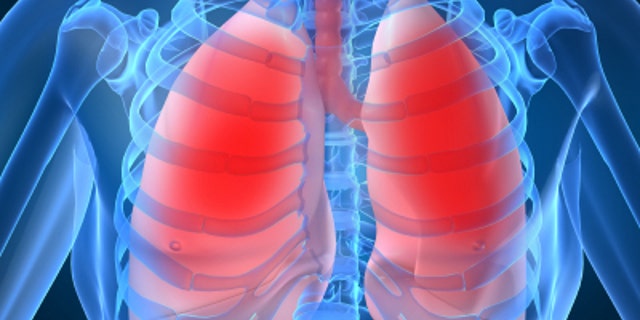 NEWYou can now listen to Fox News articles!
Experimental drugs previously developed to treat breast and ovarian cancers may also be effective at treating some lung cancers, Medical News Today reported
In a study published in the journal Oncogene, researchers discovered that drugs called poly ADP ribose polymerase (PARP) inhibitors could help treat approximately 50 percent of non-small cell lung cancer tumors.
Currently, PARP inhibitors are used to treat women who have been diagnosed with breast or ovarian cancers caused by mutations in the BRCA1 OR BRCA2 genes. The drugs target two DNA repair systems simultaneously, which enables them to kill cancer cells while leaving healthy cells intact.
It is believed that the drugs would act similarly against some non-small cell lung cancer tumors.
"Lung cancer is hard to treat and unfortunately has very poor survival, so there is an urgent need to find new treatments," said Dr. Chris Lord, a scientist at the the Institute of Cancer Research (ICR) in London where the study was conducted. "Our research opens up an exciting new route, by showing how we could repurpose drugs originally designed for use against other forms of cancer."
Non-small cell lung cancers comprise 80 to 95 percent of lung cancers, and these types of cancer are the second most common cancer in both women and men worldwide, Medical News Today reported. Survival rates for non-small cell lung cancers are low; even when diagnosed at stage one, the five-year survival rate is only 49 percent.
Researchers say their next steps will be to test PARP inhibitors on lung cancer patients in clinical trials.