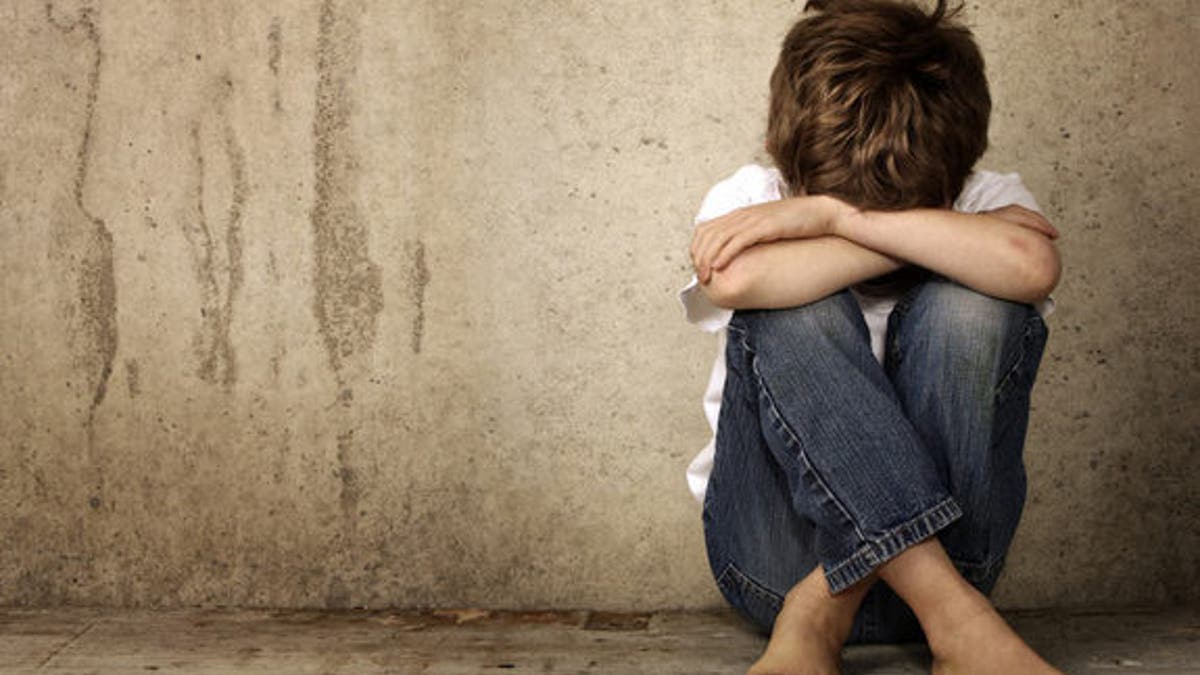 One in eight children in the United States is maltreated before turning 18, and most of these cases involve neglect, according to new research.
In the study, researchers found that 12.5 percent of U.S. kids experienced a confirmed case of maltreatment by age 18, based on data gathered between 2004 and 2011. The term "maltreatment" includes neglect as well as physical, sexual and emotional abuse; the researchers considered cases that Child Protective Services had confirmed.
The finding means that the number of kids maltreated at some point during their childhood is far greater than the number who are maltreated in any given year, the researchers wrote in their study, published today (June 2) in the journal JAMA. Each year,maltreatment is confirmed in 1in 100 children.
Of the nearly 5.7 million confirmed cases of maltreatment that were registered in a national database over the study period, almost 80 percent were cases of neglect, and not abuse, the researchers noted in the study. [11 Facts Every Parent Should Know About Their Baby's Brain]
The report showed a higher percentage of maltreatment among girls than boys, with 13 percent of girls experiencing maltreatment, compared with 12 percent of boys.
The researchers also found that, out of all racial and ethnic groups, the highest percentage of maltreated kids occurred among black children, with one in five experiencing maltreatment. The second highest percentage occurred among Native American children, with one in seven maltreated.
The researchers stressed that, because of differences in research methodology, the standard, annual reports may underestimate child maltreatment in the United States.
Abuse and neglect of children have been linked with serious health problems, the researchers said.
"Childhood maltreatment is associated with significantly higher rates of mortality, obesity and human immunodeficiency virus [HIV] infection," the researchers wrote in their article.
Previous studies have shown that childhood abuse and maltreatment may shrink important parts of the brain. This, in turn, may affect a child's future susceptibility to certain psychiatric disorders, such as depression or drug addiction, some researchers say.
"Because child maltreatment is also a risk factor for poor mental and physical health outcomes throughout the life course, the results of this study provide valuable epidemiologic information," the researchers wrote in the study.
Such maltreatment also imposes a financial burden on society; the child maltreatment that occurs in one year in the United States costs the nation $124 billion over the victims' lifetimes, according to a 2012 report from the Centers for Disease Control and Prevention (CDC).
"No child should ever be the victim of abuse or neglect nor do they have to be," Linda C. Degutis, director of CDCs National Center for Injury Prevention and Control, said in a statement in February 2012. "The human and financial costs can be prevented through prevention of child maltreatment."
Copyright 2014 LiveScience, a TechMediaNetwork company. All rights reserved. This material may not be published, broadcast, rewritten or redistributed.