Woman thanks Chili's for fixing 'broken' cheeseburger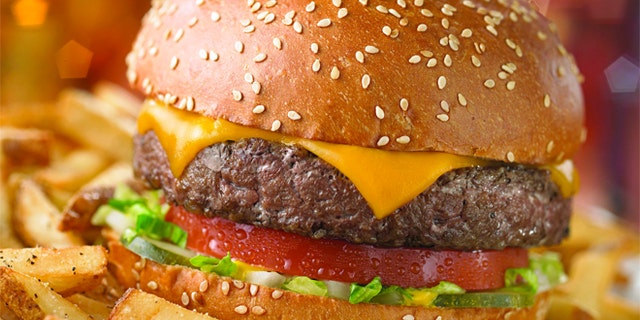 A Utah woman took to Facebook to thank the employees at a Chili's for the kindness they showed to her autistic sister after the girl's sandwich had been cut in half, making the sandwich appear broken.
A photo posted on Chili's Grill and Bar's Facebook page by Anna Kaye MacLean shows 7-year-old Arianna kissing a cheeseburger after the staff fixed her "broken" burger, MyFoxBoston reported. The posting, which has gone viral, has over 750,000 likes and has been shared nearly 180,000 times.
MacLean and her husband said that they had taken Arianna out to eat at Chili's in Midvale, Utah. The little girl reportedly ordered a cheeseburger with pickles, French fries, and a glass of chocolate milk.
When the food arrived, Anna noticed her little sister would not touch her cheeseburger. Arianna said she wasn't eating because her burger, which was cut in half, was "broken" and that she needed one that was fixed.
But instead of just taking the burger away, Lauren, the Chili's waitress apologized for making a broken burger, and told her she'd be right back with a fixed one, according to the posting which reads:
"'I brought you a broken cheeseburger?! You know what, I'll have them cook you a new one! [waitress said]' I loved this because rather than just taking it from the table, she actually told Arianna what she was doing. While this seems insignificant, by her telling Arianna what she was doing, we avoided a meltdown."
When the new, unbroken cheeseburger was delivered to the table, Arianna gave the juicy sandwich a kiss and said, "Oh I missed you." MacLean snapped a photo of the kiss, which she shared with the waitress and other staff --and now cyberspace.
The kindness didn't stop there. Manager Bradley Cottermole even came and knelt down to apologize for the broken burger, and added some extra fries to the order.