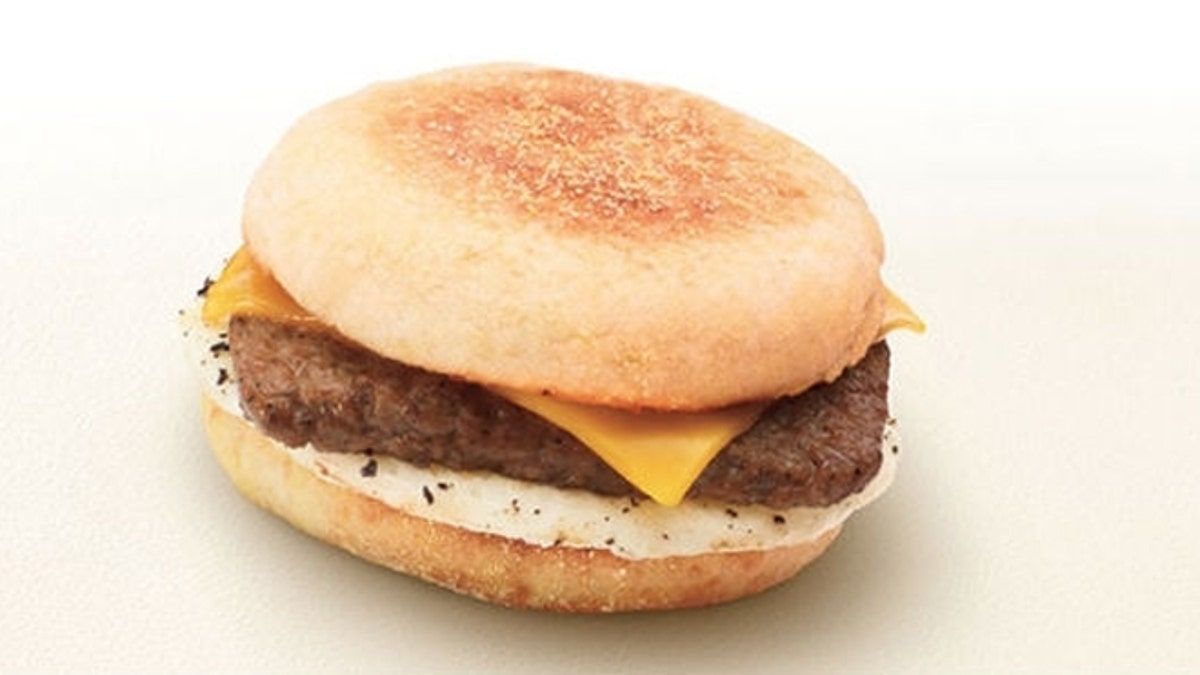 Dunkin' Donuts announced Monday that it's making the Turkey Sausage Breakfast Sandwich a permanent addition to its healthier menu line.
In a release, the company says the sandwich-- which is turkey sausage with an egg or egg white, reduced fat cheddar cheese on an English muffin -- was one of the brand's best-selling limited-time releases ever in test markets along the East Coast and in New England earlier this year.
"We first introduced the Turkey Sausage Breakfast Sandwich in select restaurants earlier this year, and it was one of the most successful and well-received products we've ever launched," said John Costello, president of global marketing and Innovation for Dunkin' Brands. "We're excited to now offer the sandwich nationwide and to build upon our complete selection of DDSMART items, giving our guests even more better-for-you menu choices."
Dunkin' Donuts launched their DDSMART line in 2008 to appeal to health-conscious eaters. The Turkey Sausage Breakfast Sandwich, at 400 calories, goes up against other fast food chains that are offering breakfast sandwiches featuring egg whites and healthier ingredients. For example, Starbucks has the Turkey Bacon & White Cheddar Classic Breakfast Sandwich clocks in at 320 calories, Subway's Breakfast B.M.T. Melt has 490 calories, while McDonald's Egg White Delight gas 250 calories.
Dunkin' Donuts's parent company said sales got a boost as customers bought more premium-priced, limited time offer items like Turkey Sausage Breakfast Sandwich, dark hot chocolate and the Angus Steak Breakfast Sandwich.