6 cheesiest meals in America
Americans eat some 31 pounds of cheese each year. While much of it goes on top of pizza, here are some dishes you'll need a specially-designed cheese ladle to get through --in our homage to fromage.
1. Uno Chicago Grill's Deep Dish Macaroni and Three Cheese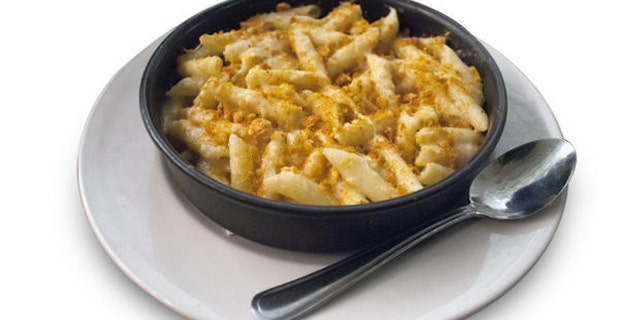 "This deep dish macaroni and cheese is extremely thick and all," you say to yourself, "Yet it's not clogging my arteries enough." Never fear! Uno Chicago went and tripled the cheese. Such nice people, those Midwesterners are! The deep-dish macaroni comes in at 71 grams of saturated fat, 3,110 milligrams of sodium, and CSPI compares it to eating a family-size container of Stouffer's (thin crust) macaroni and (single) cheese, but with a stick of butter on top. Uno's is mostly known for their deep-dish pizzas, but if you want to skip all the crust, sauce, and other nonsense in a deep dish cheese pizza and get right to the good stuff, this is the dish for you.
2. Jus Mac's Quattro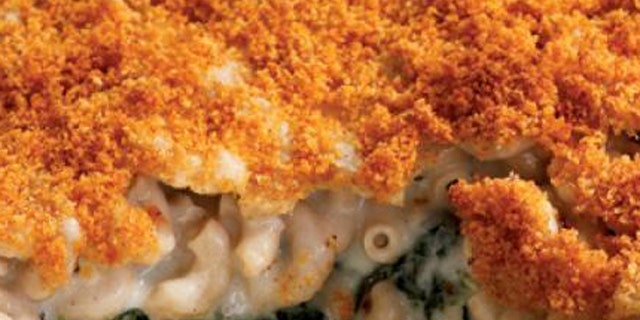 Jus Mac, in case you ate too much cheese and are suffering from brie-lerium tremens, is a restaurant that specializes strictly in mac 'n cheese. The Quattro is a dish that - you guessed it, our Spanish-speaking friends! - consists of four different cheeses. Their menu lists it as a "special four-cheese blend," but we trust in their cheese mixologists. In fact, any time a meal's ingredients contains 4x more cheese than anything else, consider us sold, no questions asked. They even top The Quattro with mozzarella and Parmesan, but "The Seis" just doesn't have the same punch.
3. Denny's Mac 'n Cheese Big Daddy Patty Melt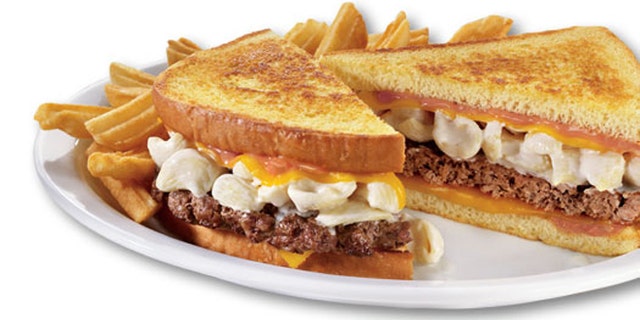 The whiz kids over at Denny's decided to ignore everything the food industry has ever said about health, and do whatever they felt like. Thus, they whipped up the "Let's Get Cheesy" menu, which featured artery-jammers like the Fried Cheese Melt - a grilled cheese stuffed with fried mozzarella sticks. But that heart-stopping monster isn't what we chose – no, we went for the Mac 'n Cheese Big Daddy Patty Melt, a burger topped with mac 'n cheese, topped with potato bread, topped with more cheese, and a sort of healthy-sounding Fresco sauce. But let's not kid ourselves, it was probably just watered down nacho cheese.
4. AppleBee's Provolone-Stuffed Meatballs with Fettuccine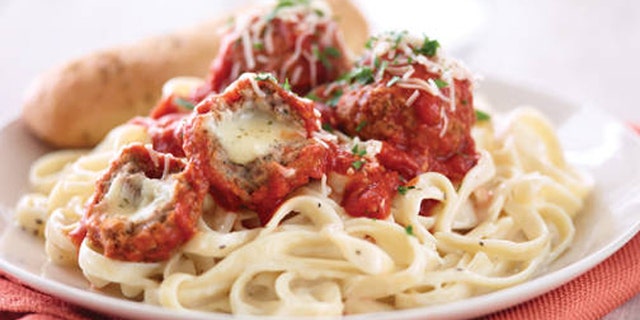 "Eat This, Not That" author David Zinczenko calls Applebee's cheese meatballs a "beef-based Gusher, a sort of meaty water balloon of fat." Not only are these meaty cheese balloons slathered in Alfredo sauce, they lie in a bed of fettuccine noodles. So while traditional cheese dishes like macaroni and cheese stop at one layer of cheese, Applebee's said, "You know what? No. We can do more. We will break down the traditional food truisms that say things like 'a meat ball should be a ball of meat, and nothing more.'" And that they did, and we won't even bother wasting energy wondering how they filled a meatball with cheese, because then we'd start thinking about how our hearts are also filling with cheese. Delicious, delicious cheese.
5. Domino's Wisconsin Pizza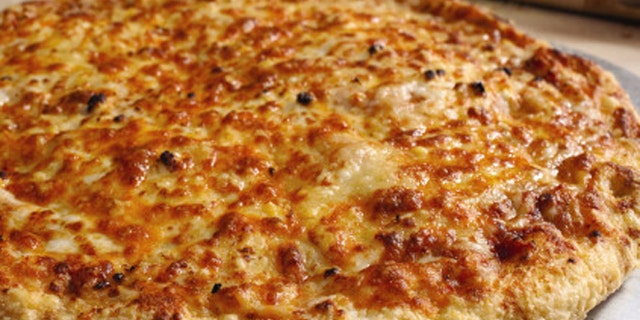 Oh, this pizza is named after the great state of Wisconsin, I wonder if it's modeled after some sort of German dish, with bratwurst on it… no? It just has an insane amount of cheese on it? Well that makes sense - Wisconsin is "America's Dairyland," and they do love their cheese. According to a New York Times test, one slice contains about two thirds of a day's maximum recommended amount of cheese. Other potential names for this feta, mozzarella, provolone, cheddar, parmesan, and asiago-covered desolation of a pizza were "Death by Cheese," "This Cheese Was Going Bad So We Had To Do Something With It Pizza," and "CHEESE CHEESE CHEESE CHEESE CHEESE CHEESE PIZZA."
6. Grahamwich Grilled Cheese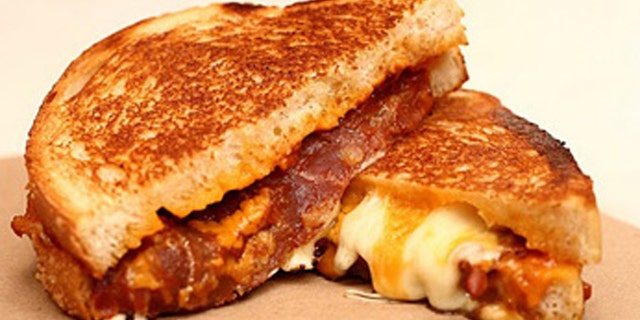 Did you know adults can still eat grilled cheeses simply by changing the name to a "melt"? Yep! Just know the names of the cheese you're putting on there, throw it on some artisan bread, maybe add in something green, and voila, you're an adult eating like a child. However, there is a point where one must realize not every "melt" is merely grilled cheese. Graham Elliot Bowles gets pretty darned inventive with his sandwiches, and his grilled cheese features Wisconsin cheddar, prosciutto, and tomato marmalade, all on a sliced Pullman loaf. But we left out what makes this grilled cheese stand out from all the rest: there are little cheese curds placed throughout the middle of the sandwich, making for little delicious, melted pillows of cheese in every bite! If only we had a real cheese pillow. That would be the most comfortable nap in the world.
More from Maxim
Warning: All Your Favorite Meats Are Being Renamed!
Maxim Master Chef: Scallops Recipe