Is McDonald's teasing fans with hint of all-day breakfast?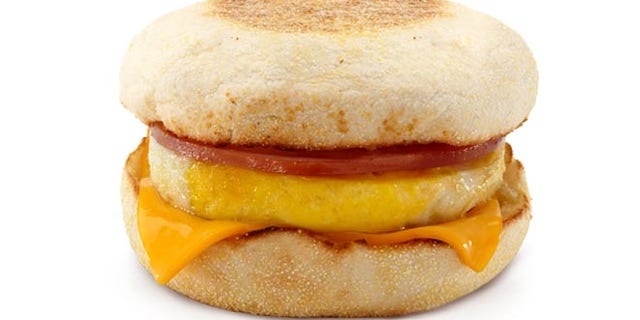 McMuffins all day long. It may seem like a dream for some. But is McDonald's toying with fans of the fast-food chain when it said it was entertaining the idea of all-day breakfast?
During a recent interview with CNBC, McDonald's CEO Don Thompson, when asked about the idea of serving up a McMuffin or a Sausage Burrito at dinner time, said: "Yes we would consider it." He added that McDonald's was working on "innovative ways of us expanding the breakfast hours, and some of those things we'll be seeing here in the near future."
But McDonald's has been hinting at all-day breakfast for some years now. Back in 2006 the company's CEO at the time, Jim Skinner, said the chain was working on making it possible to order from the special menu 24 hours a day.
Some McDonald's chains overseas already offer all-day breakfast, but Thompson said the company is considering introducing it to other U.S. markets.
"We have the focus on our existing menu, but we have looked at breakfast across the day," Thompson said.
Meanwhile, other fast food chains, such as Jack in the Box, have expanded their breakfast menu hours to run all day.
So why hasn't McDonald's pulled the trigger?
Marketing blogger Joseph Yi, at RewardMe.com said one reason could be the McRib effect.
"The Law of Scarcity states that when a person perceives that something ... they want is in limited quantity [then] the value of the object will be greater than if it were to be abundant."
The Wall Street Journal noted that fast food chains that are hanging hopes on overall extended hours to boost sales must pay for extra overhead, but find that customers that come in at odd hours don't end up spending very much.
So don't plan on an Egg McMuffin as your afternoon snack just yet.