Top 10 burger restaurants in the US
Wednesday, Sept. 18, is National Cheeseburger Day. Sure, you can celebrate at a place with Golden Arches, by why not treat yourself to a great burger on this special day? May we suggest getting a cheeseburger at one of the top 10 burger restaurants in the U.S.? And don't forget the French fries. Which reminds us, we have to mark our calendars for National French Fries Day next July 13.
1. Trueburger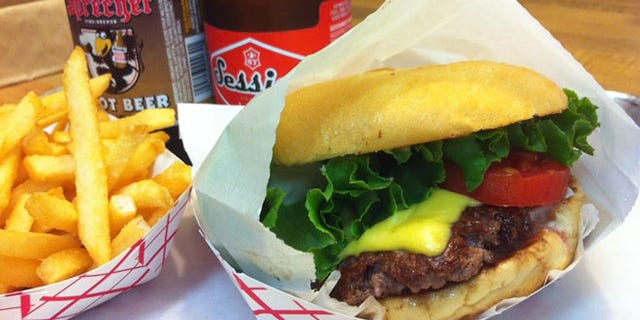 146 Grand Ave.
Oakland, CA 94612
510-208-5678
Trueburger in Oakland boasts "fast food done right," with no preservatives, trans fats or additives, and an impressive cost-flavor ratio. Beef is ground fresh daily; burgers are cooked to order, with default toppings of garlic sauce, lettuce and tomato (pickles and onions optional).
2. Port of Call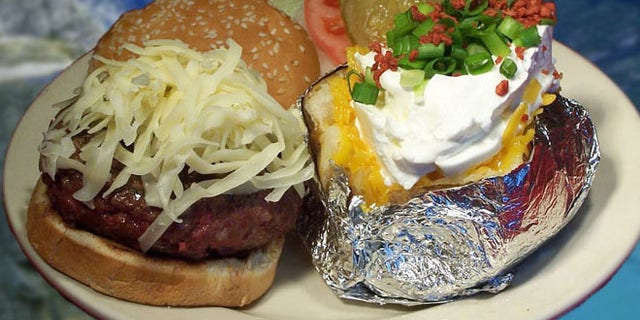 838 Esplanade Ave.
New Orleans, LA 70116
504-523-0120
You're likely to find a line with people waiting for a table at Port of Call in New Orleans, but these burgers are worth the hassle.
3. Short Order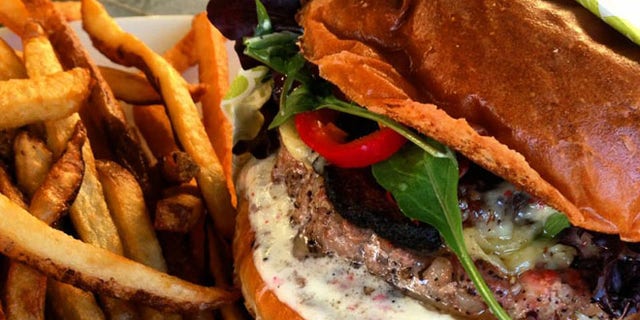 Farmers Market
6333 W. Third St.
Los Angeles, CA 90036
323-761-7970
The artisan burgers at Short Order in Los Angeles are made with humanely raised, organic, pastured, grass-fed, antibiotic-hormone-GMOs-free beef. Bonus: cocktails!
4. Burger Joint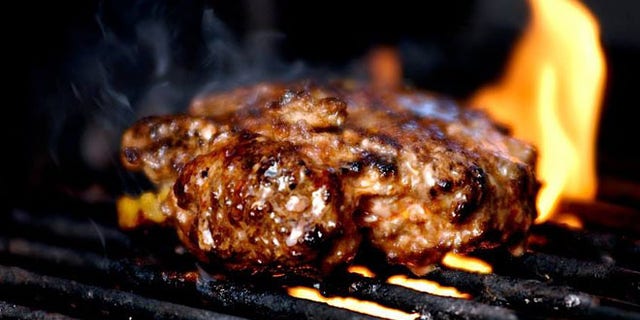 Le Parker Meridien New York
119 W. 56th St.
New York, NY 10019
212-708-7414
Even people who stay in the swank Le Parker Meridien New York like a good ol' burger once in a while, so hidden behind a curtain in a corner of the lobby is Burger Joint, a secret snack bar serving all those naughty cravings.
5. DMK Burger Bar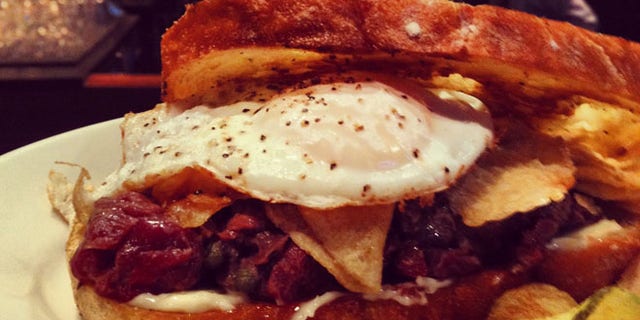 2954 N. Sheffield Ave.
Chicago, IL 60657
773-360-8686
Head to DMK Burger Bar in Chicago for the chef-driven, grass-fed beef burgers, particularly the flavor-forward chile, egg, bacon and jack take.
6. Carl's Drive Inn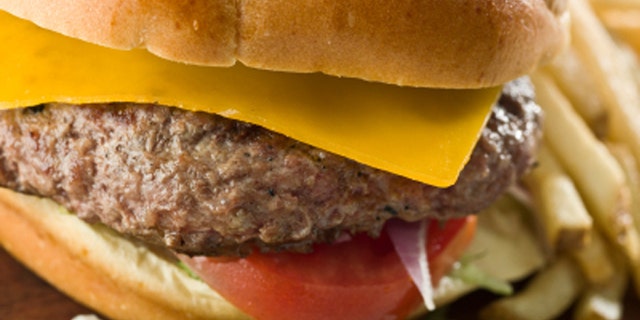 9033 Manchester Rd.
Brentwood, MO 63144
314-961-9652
Longtime fans know to call ahead and get a burger to go, because by one o'clock on Saturday afternoons, Carl's Drive Inn is crammed with folks with frosty mugs of root beer, waiting for flat-grilled, crisp-edged hamburgers.
7. Chip's Old Fashioned Hamburgers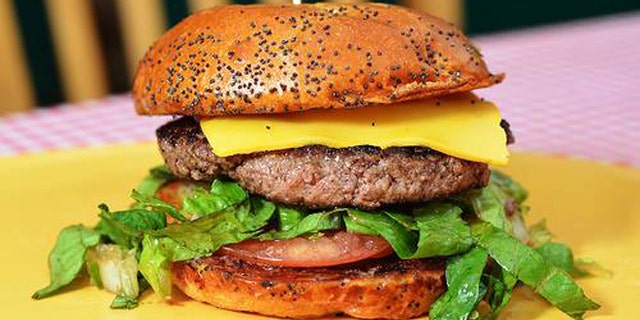 4530 Lovers Lane
Dallas, TX 75225
214-691-2447
The main attraction at Chip's Old Fashioned Hamburgers is the big, juicy burger topped with mayo, mustard, pickles, lettuce, tomatoes and onion, served on a poppy seed bun --- get plenty of extra napkins.
8. FLIP burger boutique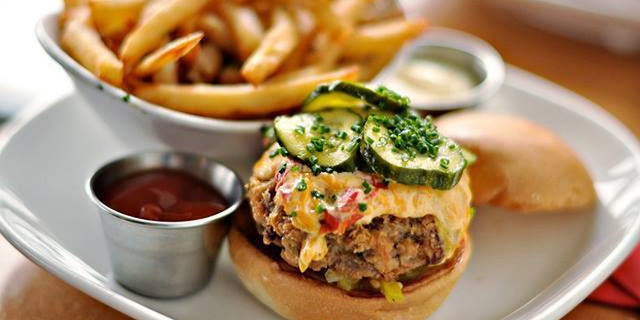 1587 Howell Mill Rd. NW
Atlanta, GA 30318
404-352-3547
A most experimental, out-of-the-box chef, Richard Blais approaches the American two-hander at FLIP burger boutique with a classic "Blaisian" sense of humor. Our favorite may well be the rBQ, which is Blais's riff on Southern barbecue, complete with coleslaw.
9. Gordon Ramsay BurGR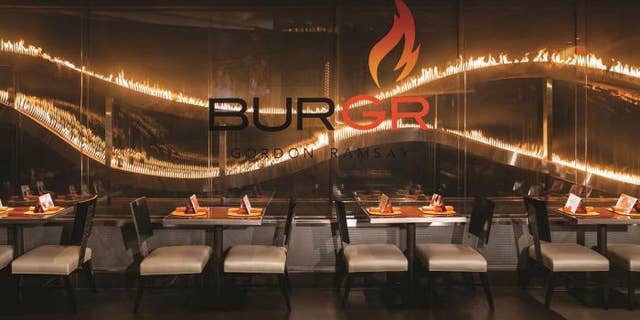 Planet Hollywood Resort & Casino
3667 Las Vegas Blvd. S.
Las Vegas, NV 89109
702-785-5555
BurGR's moniker accentuates the initials of Gordon Ramsay, who makes his Vegas gourmet burger restaurant debut just steps from the Planet Hollywood Strip entrance. Try the Hell's Kitchen, with asadero cheese, roasted jalapeño, avocado and roasted tomato.
10. Le Tub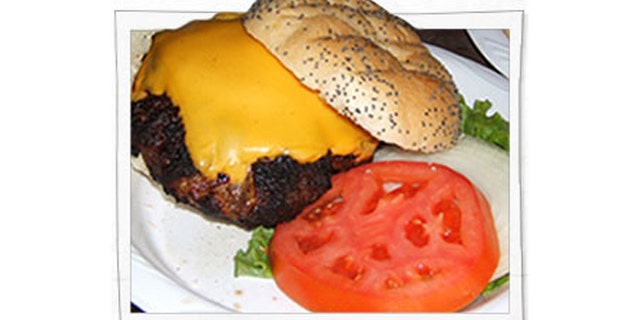 1100 N. Ocean Dr.
Hollywood, FL 33019
954-921-9425
This modern-day sailor's joint serves up meaty burgers in an eclectic atmosphere. Dust-and-brine-covered patron pictures, license plates, fishing nets and ladies' underwear decorate the inside, while old bathtubs and toilets sit at the entrance.
More from Gayot
Photos and More Info on the Top 10 U.S. Burger Restaurants
Top 10 Pizza Places in the U.S.