9 easy no-bake desserts for Thanksgiving
Thanksgiving should be about spending time with family and not about endless hours spent in the kitchen preparing your meal. But with these no-bake desserts, that's not going to happen.
From creamy peanut butter pies to decadent chocolate desserts, here are 9 recipes everyone will love.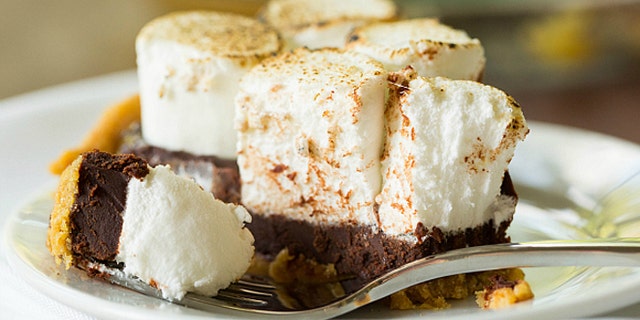 An easy no-bake recipe for a fabulous s'mores pie from the Brown Eyed Baker - graham cracker crust, chocolate truffle filling and toasted marshmallows on top.
Recipe: No-bake S'mores Pie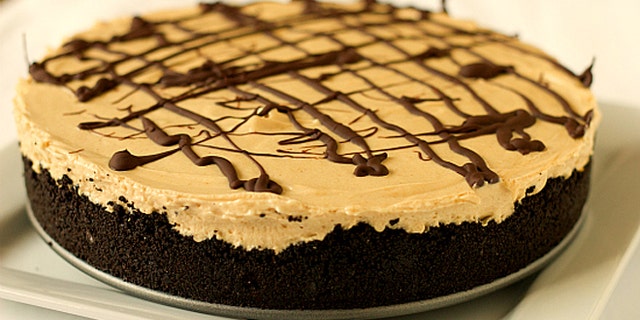 This creamy, delicious no-bake pie from the Brown Eyed Baker is a dream come true for peanut butter lovers.
Recipe: No-bake Creamy Peanut Butter Pie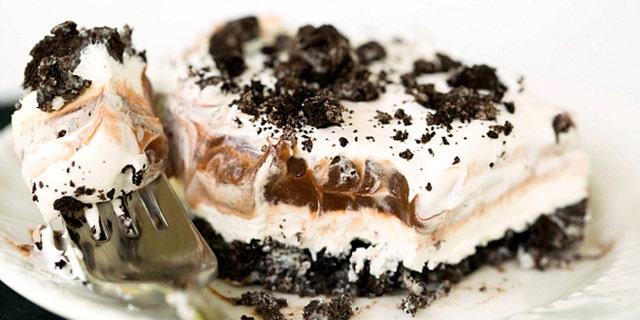 Do you need a dessert recipe that is relatively quick and low maintenance to make? This no-bake layered dessert from the Brown Eyed Baker with an Oreo crumb crust and layers of cream cheese and chocolate pudding is just what you ordered.
Recipe: No-bake Oreo Layer Dessert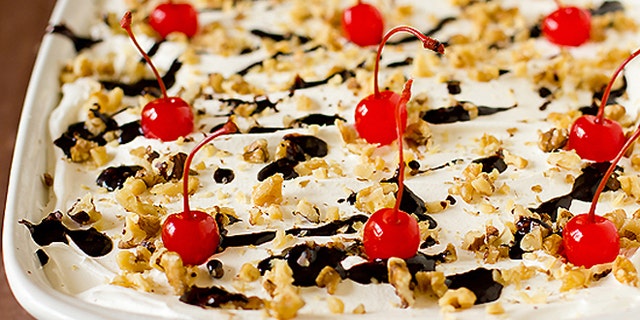 Don't wait for a special reason to make this dessert. Any ordinary day is special enough for this easy-peasy banana split dessert from the Brown Eyed Baker.
Recipe: No-bake Banana Split Cake Dessert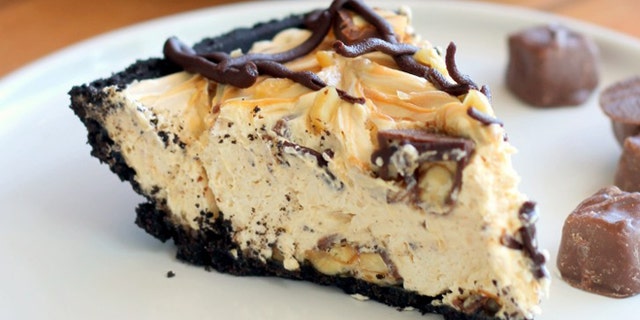 Indulge in a semi-sweet chocolate drizzle, with a dulce de leche swirl, chopped peanuts, and chopped Snickers. And that's just the topping to this delicious no-bake Snickers Pie from Bakerita.
Recipe: No-bake Snickers Pie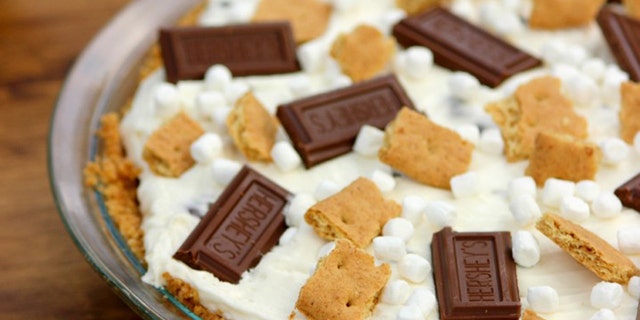 This s'mores cheesecake from A Kitchen Addiction has marshmallow fluff mixed into the cream cheese mixture and lots of chocolate chips stirred in. It is then topped with fun marshmallow bits, Hershey's bars, and crushed graham crackers. Allow it to chill in the refrigerator for a few hours, and it's ready to go!
Recipe: No-bake S'mores Cheesecake Pie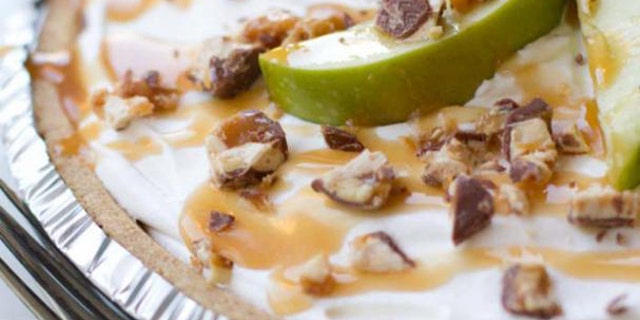 Apples, snickers and caramel! Oh my! This simple but this satisfying dessert from iheartnaptime.net requires no bake time.
Recipe: No-bake Snickers Caramel Apple Pie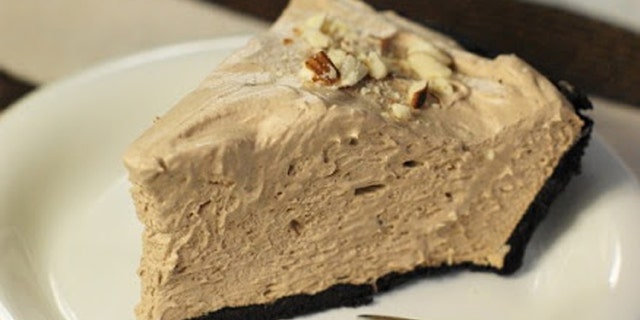 Want to make pie but thinking it's too hard? Or too time consuming? Or too messy? Well, then you haven't met this pie from the kitchenismyplayground.com yet. And you won't believe a pie this good can be this easy.
Recipe: No-bake Hershey's Chocolate Bar Pie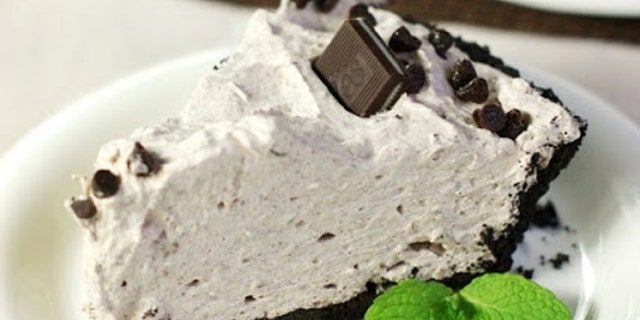 We have become enamored with the simplicity of this no-bake pie method. Can a great tasting pie truly be that easy? Oh, yes. Yes, it can. Thekitchenismyplayground.com can show you how.
Recipe: No-bake Mint Chocolate Chip Pie