Yerba Buena's Cucu Diamantes Takes Center Stage at "The Spot"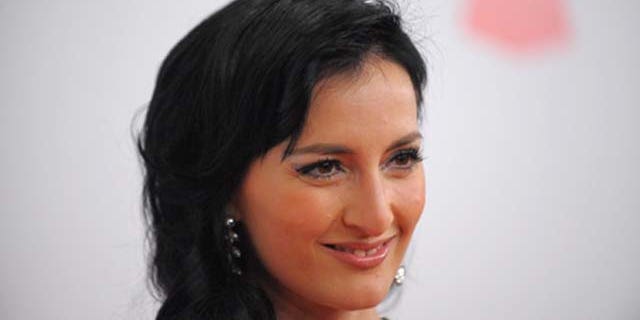 Latin Grammy Award-winning singer Cucu Diamantes took center stage at the opening launch party of "The Spot"—a Latin cultural hangout--created by Heineken and curated by Latino-oriented digital city guide Remezcla, with the hopes of highlighting Latino music, art, and film in New York City.
"I feel honored to be here opening 'The Spot,'" said Cucu Diamantes, who's best known for being the vocals for, and co-founder of, the popular Cuban band Yerba Buena.
"As an alternative and underground artist from downtown New York [City], it's really an honor to be here playing tonight."
Wearing a colorful spandex ensemble, Diamantes took the stage and had all eyes on her. The songstress says she's been busy working on new material.
"I'm desperate to launch my two new records," Diamantes said. "I did a movie with all the music of the first album and I need to launch the movie first. It should be out in August in all the festivals."
"The Spot" is scheduled to feature artists such as la Mala Rodríguez, Los Rakas and Tego Calderón, who will take the stage this Friday.
You can reach Alexndra Gratereaux at: Alexandra.Gratereaux@foxnewslatino.com or via Twitter: @GalexLatino
Follow us on twitter.com/foxnewslatino
Like us at facebook.com/foxnewslatino