Worship leader began fostering because 'the Lord started to speak to us'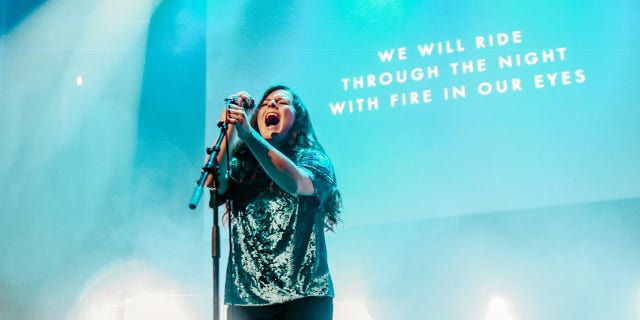 Worship leader Lindy Conant-Cofer, 30, went into missions right out of high school with her sight set on traveling the world to preach the gospel. But while her beliefs haven't changed, her perspective has.
"So often we think if we're not in Africa or India, we can't do something great in missions, but the paradigm shift we're in is it's not just nations, it's your neighbor," Conant-Cofer told Fox News. "It's like God is saying, 'I want you to go next door and share the love with them.'"
CONTEMPORARY CHRISTIAN ARTISTS SEE 'THIRD GREAT AWAKENING' COMING
Conant-Cofer and her husband, Chase, started seeing a lot of their friends fostering and adopting kids, but they didn't think it was for them, especially given that they travel a good portion of the year with the "Carry the Love" campaign, a ministry to reach college students with the love of Jesus. She was also busy writing songs for her debut album with Bethel Music's imprint, Heritage Music, as a follow up to her first album, Every Nation, with her band Lindy & The Circuit Riders.
'WHEN GOD BECOMES REAL': BETHEL PASTOR OPENS UP AFTER BEING HOSPITALIZED FOR NERVOUS BREAKDOWN
"But the Lord started to speak to us," she said. "If we won't take in these kids, I actually don't know who is? Just one day, I felt like the Lord said in His still small voice 'Lindy, you have to value life over your schedule.'"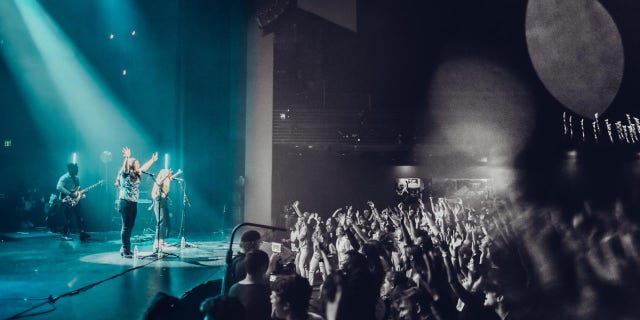 In December, the Huntington Beach, Calif. couple decided to take that step of faith.
They drove to the hospital Dec. 21 to pick up their first newborn as foster parents, playing her new album, "Driven By Love," on the way, as the songs gave them the courage and faith they needed.
"We were prophesying our new season," she added.
Now the couple is joining an "adoption and foster care movement" that kicks off Feb. 23 around "The Send," a gathering expected to bring around 60,000 Christians at the Camping World Stadium in Orlando, Florida. Lindy & The Circuit Riders will be leading worship during the big event.
ARKANSAS COUPLE ADOPTS SEVEN SIBLINGS AT ONCE, GIVING THEM A 'FOREVER FAMILY'
One of the initiatives is pushing for 1,000 days of adoption and foster care leading up to World Children's Day 2020.
She said it's not about getting mad at the culture, amid debates on abortion and infanticide or bleak statistics on kids who don't have permanent families. Instead, Christians should have a "joyful response."
TEXAS COUPLE: GOD 'PURPOSEFULLY CONNECTED' US TO KIDS FOUND CHAINED IN HORRIFIC ABUSE CASE
"I want my hands to be connected to my heart. I want my life to be a testimony," she said. "The light is going to shine so bright and help people see there is something birthing forth. We are in a move of God."
CLICK HERE TO GET THE FOX NEWS APP