Woman shocked to find out her Secret Santa is Snoop Dogg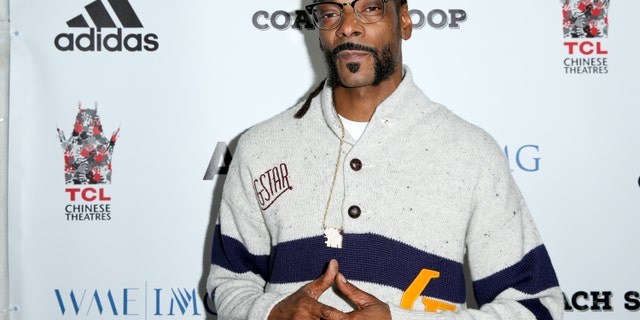 One woman from Alabama got a Christmas surprise when she found out Snoop Dogg was the one who sent her a gift as part of Reddit's Secret Santa exchange.
The woman had been participating in the exchange for three years and and knew something was different this time when she received a message from Reddit administrators saying her gift was on the way.
"That's not normally what happens," she told WHNT-TV. "Normally you get an automated message to just alert you your Secret Santa shipped your gift. So that was a little odd."
When opening the present she saw the card was signed "Snoop Dogg." The note read: "What up Erin. Merry Xmizzle to you and your fam! Even a bo$$ like you need to nick back and relax sometimes. Hope you like these goodies I chose for you. Keep ya head up and stay on your grind in 2017. Your Santa- Snoop Dogg."
She got a shirt that said Snoop Dog Millionaire, Snoop Dog slippers, a drone, socks and some leaves…but Erin insists the leaves were green tea.
A Reddit rep confirmed to WHNT-TV the gift is from the rapper. A rep for the rapper did not return FOX41's request for comment.
Erin took to Reddit asking people what gift she should thank Snoop with saying, "How do you buy for someone that can buy anything that they want?"
This isn't the first time a celeb has gifted to a stranger on Reddit. Arnold Schwarzenegger and Bill Gates have participated in the past.