WNYC fixtures Leonard Lopate, Jonathan Schwartz put on leave amid allegations of inappropriate conduct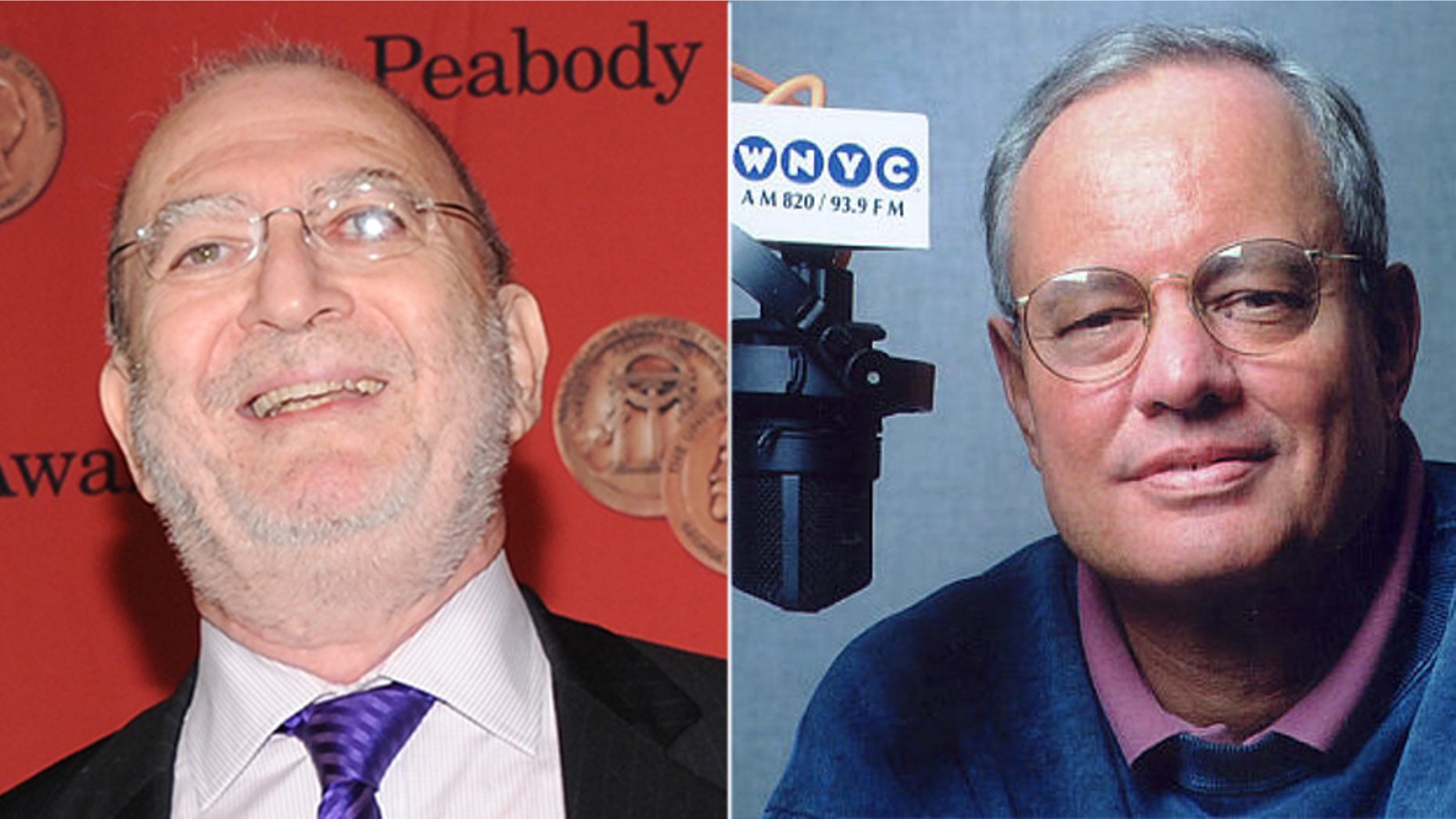 WNYC has put two of its longtime hosts on leave amid allegations of inappropriate conduct, the station's CEO Laura Walker announced Wednesday.
"[Leonard Lopate and Johnathan Schwartz have been] placed on leave effective immediately, pending an investigation into accusations of inappropriate conduct," Walker said.
Her announcement comes just days after "The Takeaway" host John Hockenberry was accused of sexual harassment.
Walker said the station "takes these kinds of allegations very seriously and is reviewing these matters promptly" and added "NYPR is committed to taking all appropriate steps to ensure a respectful, equitable, inclusive and harassment-free workplace for everyone."
Lopate has hosted a two-hour program on WNYC for more than three decades and Schwartz is best known as the host of the "The Jonathan Channel," which plays mostly jazz and Broadway standards.
Walker told WNYC radio host Brian Lehrer in an on-air interview Tuesday that she "deeply regret[s]" the way her media organization handled reported allegations of sexual harassment against another on-air personality, John Hockenberry, as some WNYC members threatened to stop donating to the radio station and called for her ouster.
The Lopate and Schwartz actions followed a bombshell report published Friday in New York magazine that said Hockenberry sexually harassed and bullied colleagues for years before he retired, seemingly out of the blue, in August. The article's author, Suki Kim, said she reported her experiences working with Hockenberry to Walker in February, long before the tidal wave of sexual harassment stories, starting with Harvey Weinstein, began.
NPR's chief editor, Michael Oreskes, also recently resigned in the midst of sexual harassment allegations of his own, along with Chief News Editor David Sweeney. Last week, famed "A Prairie Home Companion" host Garrison Keillor was let go from Minnesota Public Radio for the same reason.
The Associated Press contributed to this report.