With biopic controversy raging again, Zoe Saldaña slammed by Nina Simone estate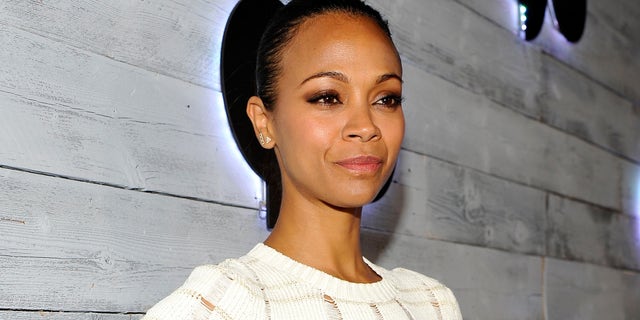 Zoe Saldaña is getting a lot of heat for her role as Nina Simone in the new biopic about the iconic African-American singer and civil rights activist — including from the Twitter account of the late singer's estate.
While it's unclear who runs the account, the Simone estate tweeted Saldaña on Wednesday after she had quoted the legendary star on the social media platform.
"I'll tell you what freedom is to me: No fear … I mean really, no fear," the 37-year-old Dominican-Puerto Rican actress wrote.
Simone's estate responded, "Cool story, but please take Nina's name out of you mouth. For the rest of your life."
The tweet follows the controversy swirling that was re-ignited earlier this week when RLJ Entertainment, the distributor for the movie, "Nina," released the first poster and trailer.
Upon seeing them, fans lashed out on social media, claiming that Saldaña's skin had been darkened, with some equating it to minstrel-era "black face."
According to People, the studio said it did not doctor the image for the poster and that it was a still from the film.
Simone's daughter, Lisa Simone Kelly, has been critical of the film's casting of Saldaña since it was announced in 2012.
"My mother was raised at a time when she was told her nose was too wide, her skin was too dark. Appearance-wise this is not the best choice," she said in an interview with the New York Times at the time.
The estate also tweeted on Wednesday night:
While Saldaña has not responded to the slam from Simone's estate, she took to Instagram to post an image of the movie poster, simply writing "…" as its caption.
"Nina" hits theaters and other platforms on April 22.
Like us on Facebook
Follow us on Twitter & Instagram