With "A Better Life," Demián Bichir "Opens Hearts & Minds"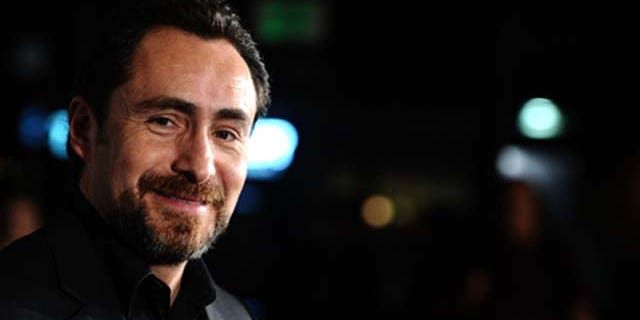 Demián Bichir is no stranger to intricacies of immigrant families. The Mexican-born actor knows the struggle of parents who want to expose their children to opportunities they never had — even if it means living undocumented in the United States.
In the new film "A Better Life," actor Demián Bichir brings to life Carlos Galindo—a diligent gardener from Mexico who is raising his teenage son Luis on his own because his wife abandoned the two of them after the family crossed the border into the United States.
Determined to give his son all things he never had and to keep him away the gangs in East L.A., Galindo works around the clock, twenty-four hours a day, seven days a week.
"This issue [of immigration] is close to many of us," Bichir tells Fox News Latino. "We are all immigrants and American was based on immigrants. But this film is not just an immigration movie. It's about the love of a father for his son.
"You have this Mexican macho becoming a mother to his son," he adds. "It's very real."
Bichir says that when he began reading the script, he instantly felt connected to the movie, which manages to tell the Galindo's story in a non-political way.
"When I found the script I thought it would be interesting," Bichir says. "I was already part of the film before I read it. I'm very close to my paisanos. I try to stay in touch with reality."
To prepare for the role, Bichir had to adjust his appearance and learn new skills.
"I put on 35 pounds and I had to learn to work in a garden and climb a palm tree, which is not that easy and dangerous," he says.
He also had to create an internal life for Carlos, who Bichir says "is so far away from me."
"It was really challenging," he says. "The emotional part of it was the crucial key. They were intense deep moments."
Bichir says working on this project has given him a chance to "say something that matters."
"The immigration debate needs to be addressed," Bichir says. "We need to have immigration reform right away. We need to give them a name and a face right away."
"I want hearts to be touched and minds to be opened," he adds, explaining that this what he wants the audience to take from "A Better Life."
You can reach Alexandra Gratereaux at: Alexandra.Gratereaux@foxnewslatino.com or via Twitter: @GalexLatino
Follow us on twitter.com/foxnewslatino
Like us at facebook.com/foxnewslatino