Why Maren Morris never shies away from speaking her mind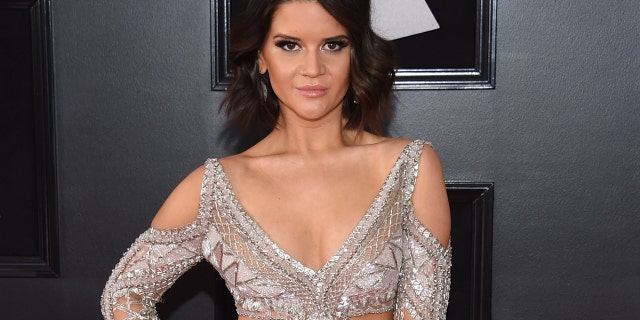 NEW YORK – Maren Morris takes her genre's unofficial mantra of two chords and a truth very seriously.
The country singer spoke to Fox News on the Grammys red carpet about why she's never shy to speak her mind.
"I think music, along with social change, is so interconnected and I don't shy away from it because that's what causes change to happen, positive change," Morris told us.
The singer said she recognizes that she has a lot of young fans and she hopes her efforts to speak her truth will encourage them to be "courageous."
"I know a lot of young girls and boys listen to my music and they follow me on Twitter, on Instagram and I want them to know that there's always going to be bullies," Morris said. "Just stick to your message, be independent, be original and be kind because it really, really goes a long way."
She added, "If I can do it, I hope it inspires someone to go and stand up for themselves at school the next day...you never know what impact or rift you're causing. Try to keep it positive.