What happened to Kate Beckett during 'Castle' finale?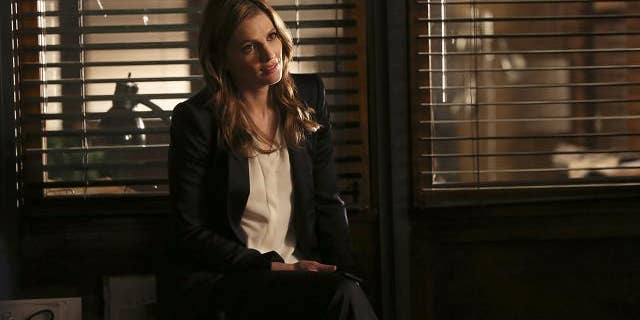 WARNING: Spoilers ahead for those who didn't watch the Monday, May 16 series finale of "Castle."
After eight seasons, lots of flirting, and too many life or death situations to count, ABC's hit crime procedural, "Castle," came to a close on Monday night. The episode shifted from a simple season finale to a series finale after the network announced earlier this month that it had cancelled the show, following the news that actress Stana Katic (Detective Kate Beckett) was cut from any future seasons.
RELATED: Stana Katic Pens Handwritten Thank You Letter to 'Castle' Fans After the Show Is Cancelled
So did Beckett finally meet her maker as many fans of the series predicted?
Things weren't looking good for the crime-fighting duo of Richard Castle (Nathan Fillion) and Beckett as they went up against the cut-throat LokSat organization. In the final three minutes of the episode, the pair were both shot in their kitchen and the camera went dark as they are seen crawling toward each other in a pool of their own blood.
But don't fret, Caskett shippers!
Faced with the show wrapping for good, the "Castle" powers that be cut to a flash forward that showed Caskett and their many children hanging out together in their apartment as clips from the couple's most memorable moments played as voiceovers.
WATCH: Nathan Fillion Reacts to Stana Katic's Shocking 'Castle' Exit: 'She Will Be Missed'
To wrap up the show, viewers heard Rick say, "Every writer needs inspiration. And I've found mine. Always." Sigh, the good 'ole days.
Actor Fillion took to Twitter following the finale, writing, "Well. That's it. Thank you, everyone for an incredible journey. (Mic drop) Castle out."
The show faced a lot of backlash back in April surrounding Katic's dismissal if it were to get renewed for a ninth season. Many speculated that the tension between Katic and Fillion was to blame.