What became of 'American Pie' star Shannon Elizabeth?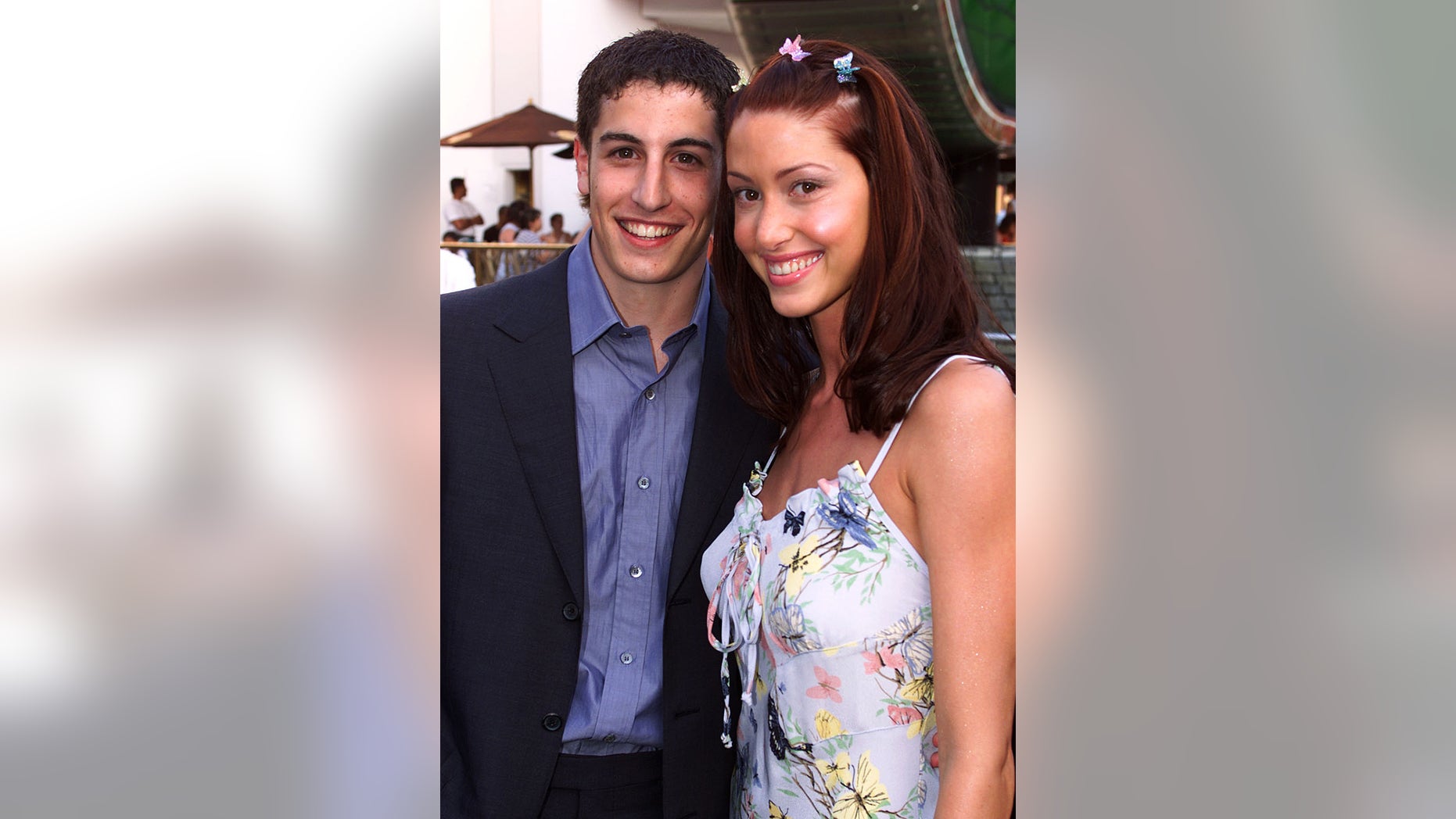 We all cringed as Jim Levenstein failed in his love quest with foreign exchange babe Nadia in the first "American Pie" movie back in 1999, in a scene which saw their bedroom antics streamed live online.
It was iconic — and catapulted both Shannon Elizabeth and Jason Biggs to stardom.
Yet despite the actress' very questionable eastern European accent, she — along with the movie — became an overnight sensation, and won herself millions of fans.
Before "American Pie", Elizabeth had gotten her start with a small but memorable role in killer snowman movie "Jack Frost" in 1997, and had a number of TV guest spots on shows like "Step by Step", but the teen comedy made her a household name.
Suddenly, she was everywhere — the "Pie" sequels, "Scary Movie", "Jay and Silent Bob Strike Back" — not to mention countless magazine covers, including Maxim.
But as is often the curse in Hollywood, it didn't take long for her to drop off the radar.
In fact, we've barely heard from her in years. So what ever happened to the beautiful star?
It's been fairly quiet on the work front for Elizabeth, now 43, in recent times.
After a small part in 2003's "Love Actually", she played the lead in indie horror "You Belong To Me" in 2008, and as Angela in the "Night of the Demons" remake of 2009.
The actress has appeared in a number of TV shows, including "Just Shoot Me!", "That '70s Show", "The Twilight Zone", "Punk'd" and "Dancing With The Stars".
Elizabeth also had a supporting role in psychological horror-thriller "In the Dark" in 2013.
These days, she devotes a large portion of her time to animal welfare charities, including Animal Avengers, and works with her own production company, Ganesha Productions.
Luckily, if times ever got too tough, she can always rely on poker earnings.
A few years back, the actress was considered one of the world's leading celebrity players — at the time, she was visiting Las Vegas up to three times each month to play poker with top players.
Just recently, Elizabeth's "American Pie" co-star Alyson Hannigan revealed that studio bosses once considered the movie — which spawned three sequels, raking in nearly $1 billion at the box office — a "filler" flick.
"It was a really tiny low-budget movie, and they [the studio] thought like, 'OK, well it'll be filler,'" Hannigan — who played loveable band geek Michelle Flaherty — told news.com.au.
"I remember it was going to be out sometime in the winter over here [in the US] — like a January release. That's usually when studios just send out the movies they don't care about."
But then the audience test screenings blew everyone away"
"The results of that were so high, it scored better than anything they'd done for so long, and they were like, 'wait a minute — we have something special here'," the actress revealed, adding that the score was "something like 97 out of 100".
"So then it got changed to a summer release ... and the rest is history."
This article originally appeared in news.com.au.