'Welcome Back Kotter' actor Robert Hegyes dies from suspected heart attack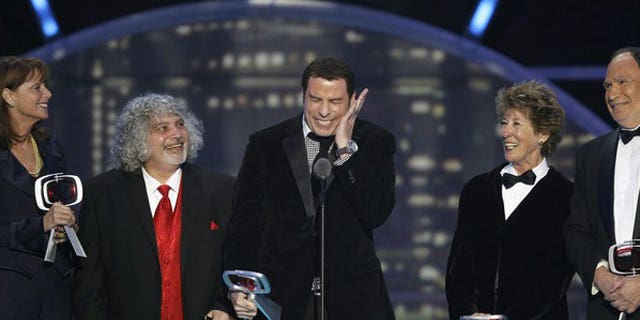 METUCHEN, N.J. – "Welcome Back Kotter" actor Robert Hegyes died Thursday in New Jersey, from a suspected heart attack.
Hegyes was a star of the 1970s comedy -- with his character Juan Epstein famous for producing faked absence letters from "Epstein's Mother" and "Epstein's Mother's Doctor" -- and was also one of its directors.
In addition, he appeared in "Cagney & Lacey."
The 60-year-old died at JFK Medical Center in Edison, N.J., after suffering chest pains at his Metuchen home Thursday morning, The Star-Ledger reported.
His brother Mark Hegyes told The Star-Ledger that the actor had suffered a heart attack a couple of years ago and had not been in full health.
Peter Loewy from Metuchen's Forum Theatre Arts Center paid tribute to Hegyes, saying, "He was a gentle guy. He had, ironically, a big heart."
Hegyes was seen at last year's TV Land Awards, where he joined many "Kotter" co-stars -- including John Travolta -- to accept a 35th Anniversary Award.
Hegyes leaves behind two children and two step-children. A funeral will be held at Flynn & Son Funeral Home in Fords, N.J., Sunday evening.