Wayne Brady on relaunch of 'Let's Make a Deal:' 'If it ain't broke, don't fix it'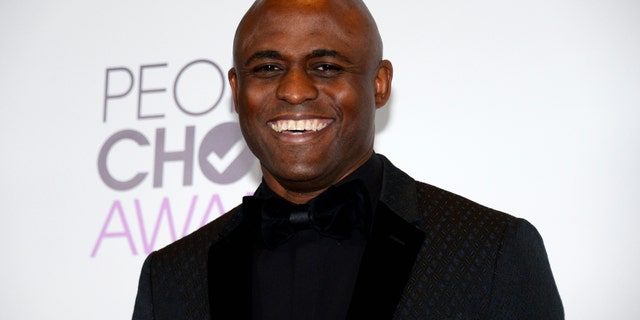 NEWYou can now listen to Fox News articles!
People in crazy costumes fill up the audience at "Let's Make a Deal" for a chance to win money as well as for the fun of it, but for the season 8 premiere week, it will definitely be for the big bucks as the hit CBS daytime series is offering a staggering total of $1.1 million in cash and prizes as part of "Mega Deal Week."
"Any time that you're offering people something like that, of course, the energy is going to be through the roof," says "Deal" host Wayne Brady. This Santa Claus aspect is part of why he enjoys his job so much. "I get up in the morning and, like anybody, I've got to go to work, but when I get there, I could possibly really help someone and change their life. That's invigorating. That's good for the heart."
Brady has been the host of "Let's Make a Deal" since it re-launched in October 2009 utilizing a lot of the games that were popular during the more than 20 years it was hosted by Monty Hall. But to make it fresh, it also added some new features, such as games where the host sings. It just happens to be a skill that Brady possess.
"It's par for the course," the Georgia-born entertainer modestly says. "I'm a performer. So when a game comes up that you sing, that's awesome. When a game comes up when somebody else can do something and you can make them look good, even better. Part of my improv is you always make the person on stage with you look good, too."
Coming into its eighth season, Brady says there will be few changes as the show is operating on the philosophy of "if it ain't broke, don't fix it."
"I think the thing that changes the most is, with each season, people become more familiar with the show, so the people that come back to it after the days of watching it when it was on in its other incarnations and the people that are new to it, they end up coming ready to play. The costumes are getting more ornate because people now know to dress for it, so they're making things like these amazing robot outfits and they're just invested."
The aforementioned $1.1 million in cash and prizes doesn't hurt to get them invested, but even on a regular week, the "traders" are playing for some great deals, like the chance to win an automobile or a trip to an exotic locale like South Africa, an amazing cruise, or a trip to a distinctive European city, like Prague.
But the traders aren't the only ones who take something home from the show. Hosting has taught Brady a lot about human nature, things like people tend to be greedy, or that some people give away their decision making to a bigger group consciousness by letting the audience decide what action they should take, rather than listening to their inner voice.
"When someone gives me the answer to: Why did you choose that door?, and tells me, 'Because everyone said to,' that makes no sense to me, and I tell them that," Brady says. "If anything, it's taught me, even in my own life, that you've got to make your own decisions and you've got to stick by them."
That said, there is a flipside to it. Brady does admit it's fun for people to be in a community situation where they can yell at the audience and the audience yells stuff out to them. He says, "It's very Roman gladiator-esque, and it's fun for some people that way."
"Let's Make a Deal" begins its eighth season on Monday, Sept. 19 on CBS.