'Waitress' star Katharine McPhee pays tribute to late father Daniel amid return to Broadway show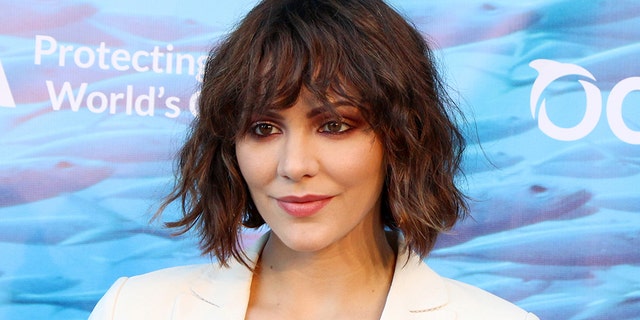 For Katharine McPhee, the show must go on.
The "Waitress" star paid tribute to her father on social media Tuesday — after she broke the tragic news of his death earlier this month.
The 34-year-old returned to Broadway on Tuesday, marking the occasion with a selfie on her Instagram account.
"Dad, this one's for you. 👼🏼 @waitressmusical here we go…" she captioned the picture.
The update comes several days after McPhee, who recently got engaged to 68-year-old record producer David Foster, offered fans a peek of her engagement ring.
JENNIFER GARNER ON RETURNING TO TV FOR THE FIRST TIME SINCE 'ALIAS': 'I LOOK FORWARD TO GOING BACK'
"It's been a hard week," the star confided on Saturday. "Lots of tears but I want to thank my friends and family for all the love and support. My father was so happy for me."
She continued, "My ring was the last thing I showed my dad before he passed and makes me smile when I look at this as a reminder of our last conversation."
JAMES FRANCO MAKES RARE APPEARANCE WITH HIS GIRLFRIEND MONTHS AFTER HARASSMENT CONTROVERSY
McPhee posted a photo gallery when she announced her father's July 16 death.
"It is with heavy heart that I share that my sweet sweet Papa left this earth yesterday morning. We as a family are completely heartbroken and devastated," the actress wrote on July 17, a day after her dad's death.
McPhee took time to praise him in the post as well.
"He was so kind and caring and made sure we knew how much he loved us," she added. "Not sure my heart will ever be the same. I'm so sad he missed my broadway debut. But when I return to the stage next week I hope he can watch it in peace and from up above."