Voice of Bugs Bunny, Daffy Duck Joe Alaskey dies at 63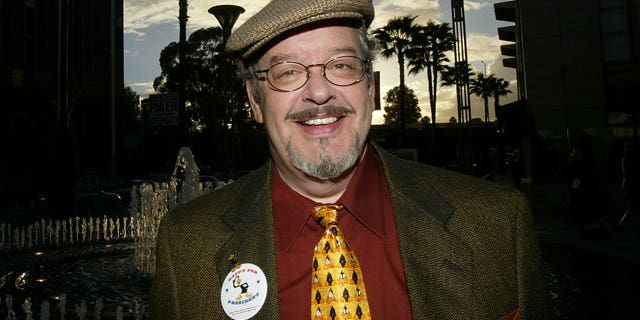 Joe Alaskey, best known for providing the iconic voices of "Looney Tunes" legends Bugs Bunny, Daffy Duck, Tweety, Sylvester and Marvin the Martian, died Wednesday after a battle with cancer. He was 63.
Alaskey's spokesperson, K.P. Lynne, shared the news on the actor's Facebook fan page, writing in part, "Never doubt that Joe loved each and every one of you. Your comments and posts always made his day and brought joy to his heart and life."
PHOTOS: Stars We've Lost In Recent Years
Alaskey was one of the most celebrated successors of legendary voice actor Mel Blanc, who originated the voices of many of Warner Bros.' beloved cartoon characters.
Alaskey was one of Blanc's only successors to work alongside the veteran voice performer before his death in 1989.
Blanc voiced several of the Looney Tunes characters that appeared the acclaimed 1988 film "Who Framed Roger Rabbit," including Bugs, Daffy and Porky Pig. However, Blanc felt that Yosemite Sam's famously gravelly voice would be too damaging to his throat, so Alaskey stepped in to lend his vocal skills to the character.
NEWS: Rugrats' and 'Babe' Voice Actress Christine Cavanaugh Dies at 51
In 2004, Alaskey won a Daytime Emmy Award for his work on the animated program "Duck Dodgers," providing the voice of the eponymous hero.
Outside of his work in the "Looney Tunes" universe, Alaskey also lend his voice to many other animated films and television franchises including "Rugrats," "The Spooktacular New Adventures of Casper," "Hey Arnold!," "Samurai Jack," "Harvey Birdman," "Attorney at Law" and "Avatar: The Last Airbender," among many others.