Vince Vaughn, Glenn Beck team to produce reality show to air on Beck's network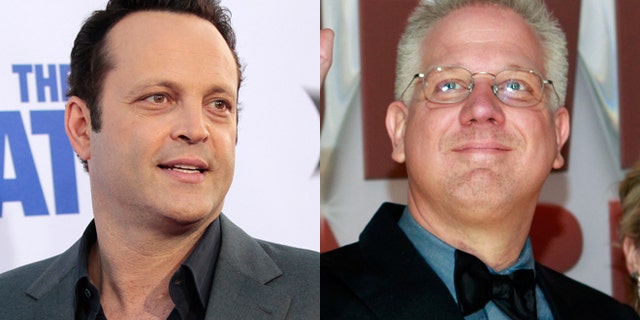 Glenn Beck is so money!
That's what Vince Vaughn must be thinking, as the "Swingers" star has partnered with the radio show host to produce a new reality show that will air in 2013 on Beck's TheBlaze TV.
The show is called "Pursuit of Truth," and it pits 20 documentary filmmakers against one another, with the grand prize being the financing and distribution of their documentary film.
"I am proud to announce that Vince Vaughn and I are going to be the executive producers," Beck said Wednesday. "That should make everybody's head spin. What the hell is Vince Vaughn doing with a crazy man? I know, that's what my friends say. Glenn, what are you doing with the crazy man Vince Vaughn?"
Vaughn and Peter Billingsley of Wild West Productions, along with Gary Auerbach of Go Go Luckey Entertainment, and Beck will be reviewing potential contestants, according to the show's casting site. The deadline for submissions is Jan. 31, 2013.
Beck gave listeners to his radio show some hints on his taste in docs.
"I'd love to see something on the Federal Reserve, the game that's being played there. I would love to see something on why capitalism is actually a good thing, why it's not a bad thing," he said Wednesday.
Vaughn's Wild West is currently producing the 20th Century Fox comedy "The Internship," starring Vaughn and Owen Wilson, also due out in 2013.