Vicente Fernández sets record straight on death rumor: 'If I die, I will tell you'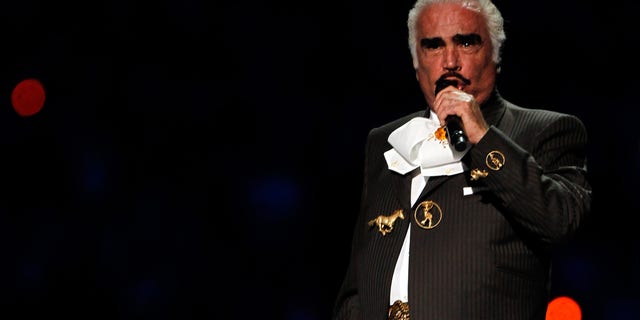 NEWYou can now listen to Fox News articles!
Vicente Fernández has not passed away, as recent rumors and reports seem to suggest and the singer wanted to set the record straight.
In a post on his official Instragram account, the 74-year-old ranchera singer wrote that he is very much alive and disturbed that people on social media and the news have reported his death.
"I especially wonder that a television program is confirming it. This bothers me because my fans and my family are concerned about such false information," he wrote.
Fernández, who was in the hospital for a hernia last month, assured his fans that they needn't worry about finding out about his death.
"I swear to you that the day I die, I will let you know," he said.
Along with denying the rumor, Fernández also shared a video of his recovery from his farm.
"Working out at the ranch, breathing in clean air and thanking God for everything," he captioned the clip.
Fernández, an icon of ranchera music, is also planning a farewell concert at the Zócalo, Mexico City's largest plaza, for later this year.
"I always said that I would like to say farewell there with all of my people," he said in a statement released in February.
The concert will include selection of his greatest hits, and the singer has vowed to give fans an unforgettable performance.
"It is my farewell from the stage and I assure you that it will be something we are not going to forget," added Fernández, who has been in poor health the last few years.