Vicente Fernández, King of Rancheras, Hospitalized With Pulmonary Thrombosis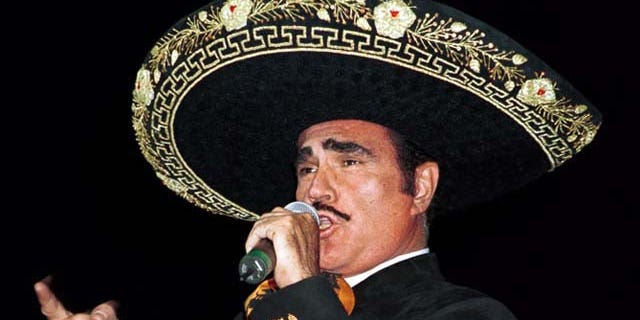 Guadalajara, Mexico – Ranchera singer and icon Vicente Fernández is recovering from a pulmonary thrombosis in a Guadalajara hospital, where he was admitted more than a week ago.
The 73-year-old singer's son Vicente Fernández Jr. told reporters Thursday that his father is stable and responding to treatment. The elder Fernández is under observation and is expected to be released early next week, his son said.
"We are waiting for them to give us the final report, but we hope that by Sunday or maybe even before, our father will be back home," Fernández Jr. told reporters.
Fernández, known as the Charro de Huentitan, suffered from the thrombosis Aug. 24 after going for a swim in his home in Guadalajara. He has been hospitalized since.
"I am calm and the doctors tell me that I will be fine now that I have passed the worst," Fernández said in a statement. "So there will be Vicente for a while. I thank the public and media for always worrying about me. I know I will be fine, but with your prayers I will be better."
This is not the first health scare for the man considered the epitome of ranchera music in Mexico. He recently underwent an operation for liver cancer that has so far been successful in that it has not spread to any other organs.
Fernández, who is the father of singer Alejandro Fernández, announced his retirement in early 2012 to spend more time with his family, though he has been on a continuing farewell tour.
"I am conscious that I am not immortal," Fernández told journalist Joaquín López-Dóriga this week, "but I believe the worst is over."
Follow us on twitter.com/foxnewslatino
Like us at facebook.com/foxnewslatino