Uncle Leo From 'Seinfeld' Calls Cops on Kim Kardashian Poser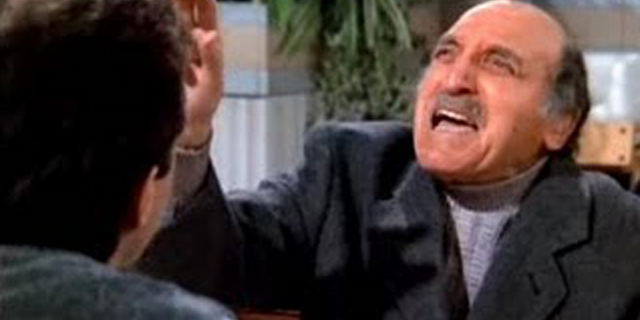 Remember Jerry Seinfeld's Uncle Leo?
He just got a taste of something even more annoying than the show. Seems someone posing as Kim Kardashian posted his name and number on Facebook, and it's gotten so bad he had to call the cops. That's what law enforcement sources tell TMZ.
Len Lesser called Burbank police last night after receiving a slew of calls from people who kept asking, "Are you uncle Leo?"
The 87-year-old couldn't take it anymore so cops came to his house.
While police were there, the phone rang, a cop picked up and the called asked if he was Uncle Leo.
The cop asked the caller where he got the number from, and the called responded, "Kim Kardashian's Facebook."
The officer then did a search and there were more than 100 Facebook pages for KK.
Police are investigating, and Uncle Leo is just beside himself.
Also From TMZ
Marlon Wayans: I've Been Electronically Violated
Lindsay Lohan -- Coming to an Inbox Near You
Oksana Meets with Computer Crimes Attorney
Lindsay Lohan -- Concerned About Viruses