Uma Thurman breaks silence on Harvey Weinstein, her strained relationship with Quentin Tarantino
Actress Uma Thurman finally broke her silence amid the ongoing #MeToo movement and accused disgraced producer Harvey Weinstein of sexual assault.
The "Kill Bill" actress also claimed that her director Quentin Tarantino almost killed her in a stunt gone bad, which soured their long working relationship.
Thurman opened up to The New York Times in an article published Saturday which followed a viral Access Hollywood video from October 2017 that captured her telling reporters she would open up about her experiences with Weinstein when she was ready. The two worked together in "Pulp Fiction" and "Kill Bill."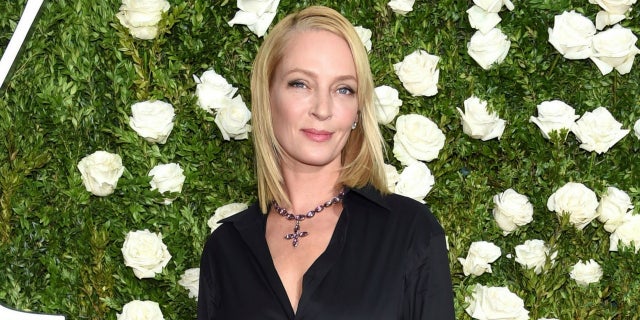 She had remained mum on Weinstein following the bombshell exposes that revealed decades of alleged sexual abuse from the disgraced producer toward dozens of actresses.
Thurman said she became friendly with Weinstein's first wife, Eve, when she starred in "Pulp Fiction" and she knew him pretty well before "he attacked." She recalled a strange encounter with the famed producer in Paris. She said they were fighting over a script when he changed into a bathrobe.
"I didn't feel threatened," Thurman recalled. "I thought he was being super idiosyncratic, like this was your kooky, eccentric uncle."
However, he then told her to follow him into a steam room.
"I was standing there in my full black leather outfit – boots, pants, jacket," she said. "And I was so hot and I said, 'This is ridiculous, what are you doing?' And he was getting very flustered and mad and he jumped up and ran out."
UMA THURMAN, WHO WORKED WITH HARVEY WEINSTEIN, NOT READY TO TALK SCANDAL:'I'VE BEEN WAITING TO FEEL LESS ANGRY'
The first "attack" came soon after at Weinstein's suite in London.
"It was such a bat to the head. He pushed me down. He tried to shove himself on me. He tried to expose himself. He did all kinds of unpleasant things. But he didn't actually put his back into it and force me," she recalled. "You're like an animal wriggling away, like a lizard. I was doing anything I could to get the train back on the track. My track. Not his track."
Thurman said she received roses the next day from Weinstein telling her she had "great instincts." Following the assault, Weinstein's representatives called Thurman about upcoming projects.
However, she wanted to confront Weinstein following the assault. She went to his hotel room and told Weinstein, "If you do what you did to me to other people you will lose your career, your reputation and your family, I promise you."
The actress' friend, makeup artist Illona Herman, told the Times she had been at the London hotel waiting for Thurman to come down from meeting with Weinstein. She called that her friend looked frazzled.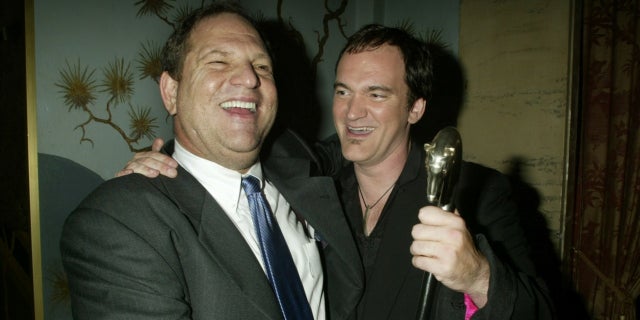 "She was very disheveled and so upset and had this blank look," Herman told The New York Times. "Her eyes were crazy and she was totally out of control. I shoveled her into the taxi and we went home to my house. She was really shaking."
Herman said Weinstein threatened to ruin Thurman's career over the incident.
A representative for Weinstein told The New York Times he never threatened her career but admitted he "misread her signals."
"Mr. Weinstein acknowledges making a pass at Ms. Thurman in England after misreading her signals in Paris," the statement read. "He immediately apologized."
UMA THURMAN RIPS HARVEY WEINSTEIN IN THANKSGIVING DAY INSTAGRAM POST
Thurman said she had opened up about Weinstein's advances to her "Kill Bill" and "Pulp Fiction" director Tarantino, who confronted the producer on her behalf.
However, their relationship soured following a dangerous stunt while filming "Kill Bill."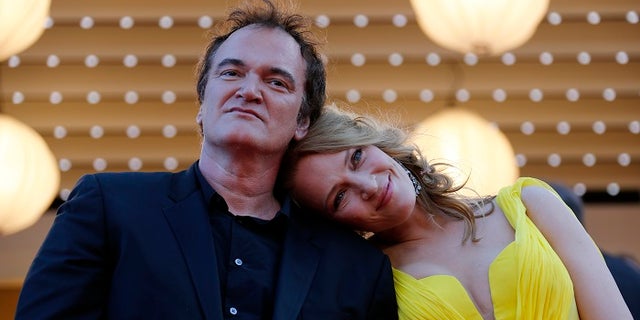 She said the Oscar-winning director coaxed her into driving a blue convertible, which she felt was dangerous. She said he would not take "no" for an answer.
Thurman recalled Tarantino angrily confronting her in her trailer before convincing her that the car was safe to drive.
However, the actress' instincts were right and while doing the stunt, she crashed into a tree.
"The steering wheel was at my belly and my legs were jammed under me," she said. "I felt this searing pain and thought, 'Oh my God, I'm never going to walk again,'" she says. "When I came back from the hospital in a neck brace with my knees damaged and a large massive egg on my head and a concussion, I wanted to see the car and I was very upset. Quentin and I had an enormous fight, and I accused him of trying to kill me. And he was very angry at that, I guess understandably, because he didn't feel he had tried to kill me."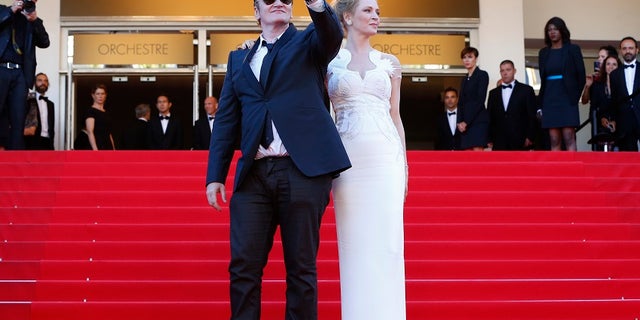 Following the crash, Thurman demanded to obtain the video of the crash and her lawyer threatened to sue Miramax. It took 15 years for her to get the video.
Thurman said she fought Tarantino over the release of the tape and their relationship went downhill from there.
"We had a fateful fight at Soho House in New York in 2004 and we were shouting at each other because he wouldn't let me see the footage and he told me that was what they had all decided," Thurman said.
Thurman claimed the crash left her with lifetime injuries.
Besides the car incident, Thurman said Tarantino also spit in her face and choked her while filming "Kill Bill."
"Harvey assaulted me but that didn't kill me," Thurman said. "What really got me about the crash was that it was a cheap shot. I had been through so many rings of fire by that point. I had really always felt a connection to the greater good in my work with Quentin and most of what I allowed to happen to me and what I participated in was kind of like a horrible mud wrestle with a very angry brother. But at least I had some say, you know?"
Tarantino and Thurman have not worked together since the 2004 film "Kill Bill: Volume 2."