Ultra Organizers Call For 'Comprehensive Security Review' After Threat Of Shutdown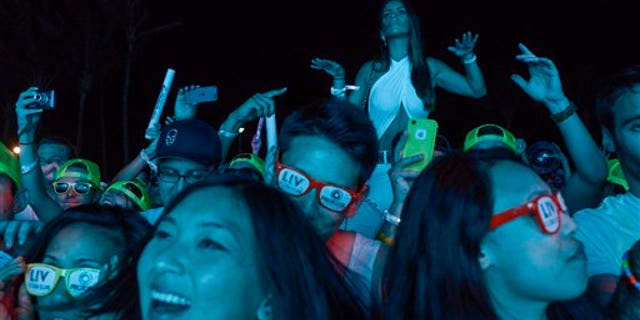 Organizers of the Ultra Music Festival said they will be conducting a comprehensive review of all security procedures in response to an incident in which crowds breached a security fence and trampled a security guard, the Hollywood Reporter reported.
The announcement comes days after Miami city officials said they would shut down the electronic music festival next year by denying them permits.
"What happened this weekend is an event that could have been avoided," Miami Mayor Tomas Regalado said. "The organizers of Ultra did not follow the police directive to re-enforce the fence, even though they knew that this year, and the year before, some kids have tried to over-run the fences."
He said it was time to bid the festival good-bye.
"So in the next weeks we are going to have a discussion on the city commission level to deny permits for next year for the event here in the city of Miami," he said.
According to the Hollywood Reporter, festival organizers condemned the actions of what they called "unruly gate crashers who lacked tickets" and "engaged in criminal activity."
They said in a statement that they imposed stringent security measures for the three-day festival. They hired 257 police officers, 18 undercover detail officers (including Homeland security and Drug Enforcement Administration agents), erected a double fence and an 8-foot high security barrier.
The announcement also comes on the heels of a report that a man died in connection the music festival over the weekend.
According to WSVN, concergoer Adonis Peña Escoto, 21, was found dead near the Downtown Miami venue. He died late in the evening Saturday or early morning Sunday.
According to the Associated Press, 84 people were arrested at this year's festival.
Follow us on twitter.com/foxnewslatino
Like us at facebook.com/foxnewslatino