Twitter set abuzz after Kanye West wears a skirt to the 12-12-12 concert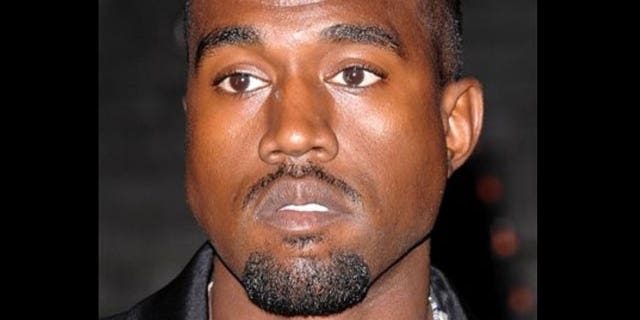 NEW YORK – Anything can happen when Kanye West takes the stage. But thankfully, at the 12-12-12 concert for Sandy relief it was just West's bold fashion choice that shocked fans.
He wore a black leather skirt-like bottom over his pants paired with a black hoodie while he performed at the benefit concert.
The kilt bottom swayed back and forth as West jumped around the stage rapping hits like "Gold Digger" and "Touch the Sky."
One twitter user quipped: "Kanye must have swapped suitcases with Kim Kardashian."
But Kanye's skirt had the last Twitter laugh when it joined Twitter and racked up over 1,000 followers by morning.
"Nothing but the finest pleather money can buy. Yeah, i'm fly," Kanye's skirt tweeted.
The possible-kilt was a new look for West, who also showed a new side of himself at the show. Kardashian's boyfriend got sensitive when he performed a short ballad about love before launching into a signature rap song.
West is known for getting wild on stage. He famously stole the microphone during Taylor Swift's VMA acceptance speech to praise Beyonce.
The artist performed several of his biggest hits, along with many other artists at the 12-12-12 concert, which benefited the Robin Hood Fund for Sandy victims.
Alicia Keys, The Who and Bruce Springsteen were just some of the greats that took the stage before West performed.
New York native Keys closed the show, following Paul McCartney's set, with her hit "Empire State of Mind." Surprisingly, West's buddy Jay-Z was no where to be seen at the Madison Square Garden concert, though he is featured in the Keys hit.