Trouble in Paradise for Selena Gomez and Justin Bieber?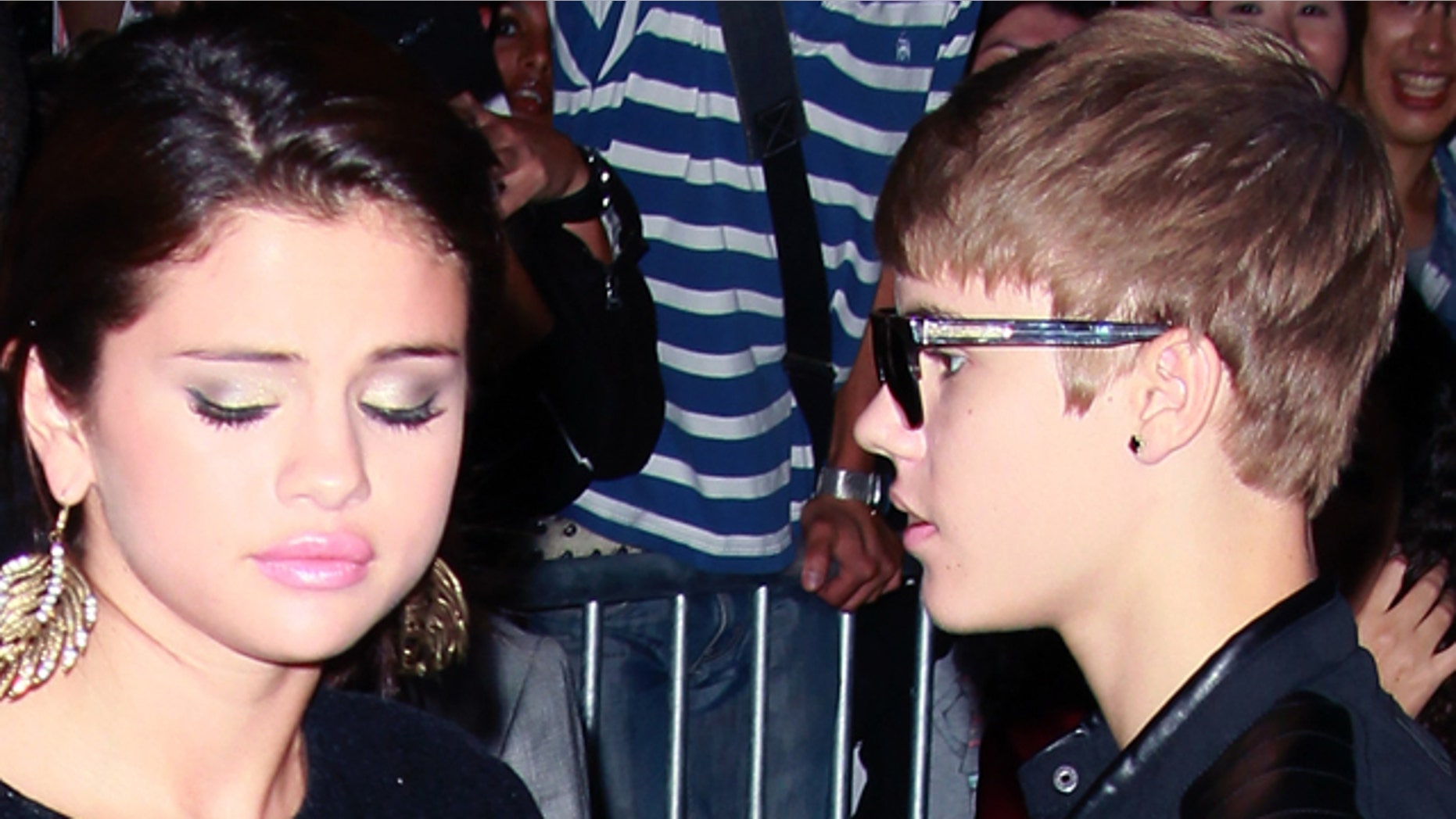 Trouble in Paradise?
Seems like there is chaos going on between Selena Gomez and Justin Bieber, entertainment watch dog TMZ is reporting.
The publication claims that sources have confirmed the two superstars have broken up various times in the past few months. TMZ also says that this past week the couple called it quits, but that SelGo has decided to give the relationship another shot.
Still, sources tell the publication that Gomez and Bieber are not "solid" and that they are taking their time  working things out.
The shocking news comes just two days after photos surfaced online about the couple showing off their summer love, having a blast, cute as can be.
The young couple enjoyed some ice cream together during a stroll in Lake Balboa in Van Nuys, Calif., on Saturday, entertainment site Celebuzz  reported.
In photos that have surfaced online, the pair looked relaxed and casual, indulging their sweet tooth, while holding hands, and even sharing treats.
But clearly we can't judge a book by its cover.
This is not the first time Gomez and J Biebs, who have been together for a year and a half now, have been spotted on romantic dates.
According to HollywoodLife  the pair was seen leaving Mexican restaurant Bronco Burrito in Los Angeles, before continuing their peaceful stroll in the park.
Recently, Bieber has been busy promoting his "Boyfriend" album, while Gomez prepares to release her fourth studio album.
Gomez, who will be turning 20 in July, told E! News  last week that she hopes to make this record  a bit more personal.
Still, she says she won't be divulging any details about her relationship with Bieber.
"It's not going to be necessarily, 'Here's my tell-all," Gomez told the entertainment publication, adding that the lyrics will remain vague.
"At the end of the day I only make my music because I want it be really fun and if I could have people dance to it, relate to it, have a good time, that's all I want," Gomez said.