Tom Selleck 'gave his blessing' for 'Magnum P.I.' reboot, star says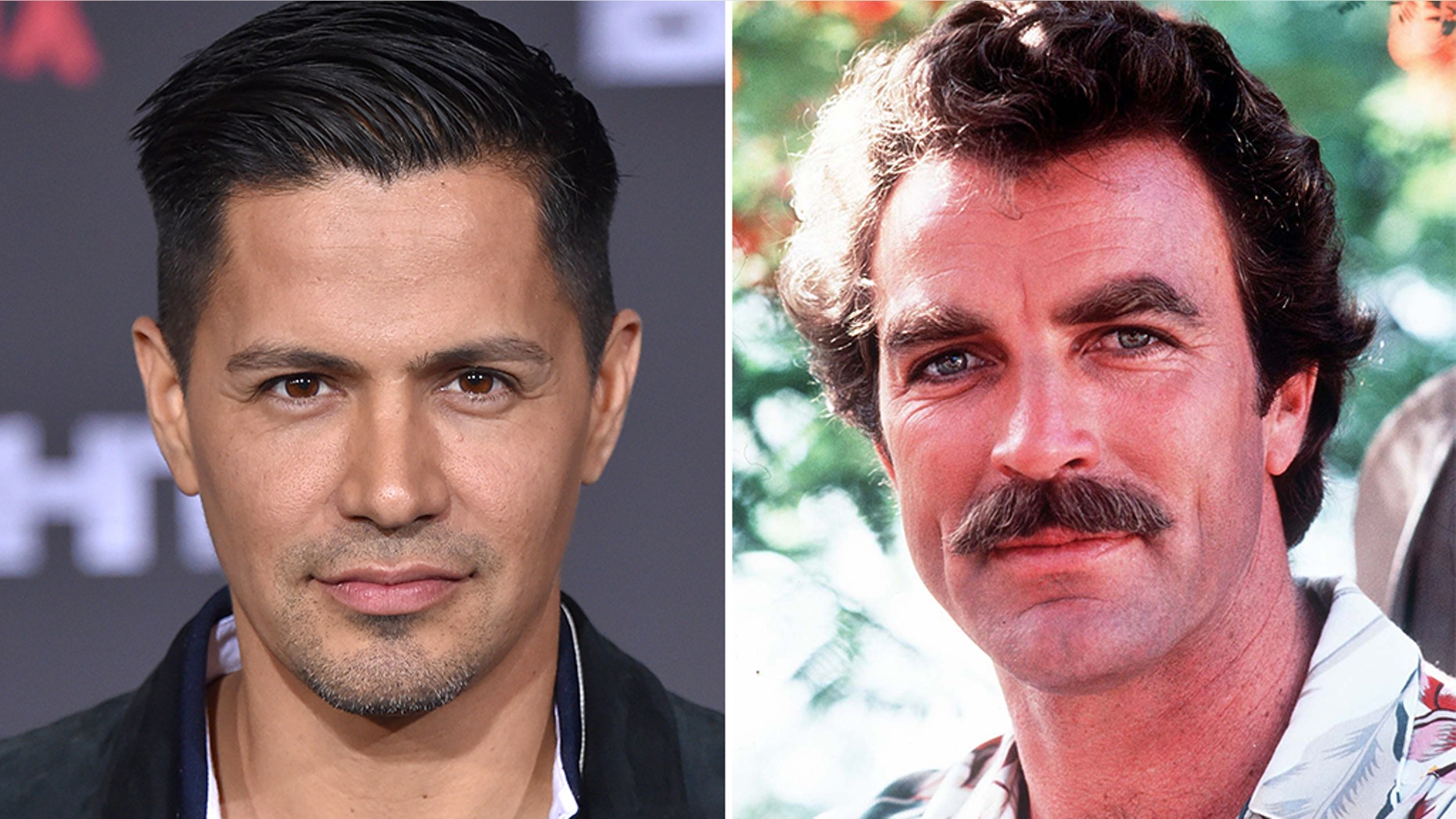 LOS ANGELES – "Magnum, P.I." is back, but this time Jay Hernandez is driving the iconic red Ferrari and sporting a Detroit Tigers hat.
As fans of the original '80s action-adventure series know, Tom Selleck first starred as the famed private investigator, and although, there's no word if he's making any appearances in the CBS reboot, Hernandez says the actor gave his blessing.
"I know [Executive Producer] Peter [Lenkov] has talked to him, and the conversation went well, and he gave us his blessing," Hernandez told reporters at the 2018 Television Critics Associations' Summer Press Tour in Beverly Hills, Calif. on Sunday.
"I showed him [Selleck] the cartoons actually," Lenkov added. "He was great. I mean, I've talked to him a few times since then, but when we were pitching the show, we went to him first to get his blessing."
And although it's been 30 years since "Magnum, P.I." last aired, Lenkov says that producing the show has been his "white whale" since he was a teenager.
"Putting words in Magnum's mouth is something I've wanted to do for a long time, and I'm finally getting to do that with this great cast," Lenkov admits, adding, "It really could not have been a better time to bring this show back."
Another key difference in the new series, which airs September 24, is that the Higgins character (originally played by the late John Hillerman) will be a woman.
"I thought it was a boys' club," Lenkov said of the '80s show, noting that "If you're going to do it in 2018, you need a strong female lead."
Echoed Perdita Weeks, who currently plays Higgins: "The only thing that was maybe missing from the original was a strong female character. There were a lot of women, but maybe not playing such an important role. It brings a new dynamic."
As for why Lenkov wanted to reboot the series now? The executive producer says it's because they're "really telling these positive portrayals of veterans coming back, serving as civilians without uniforms."
"It's interesting. I grew up in Canada, so I didn't study American history – but, the original 'Magnum' was about Vietnam veterans returning home," Lenkov explained. "I thought those guys were heroes, and they were.
"Subsequently, as I was growing up I started learning a little bit about American history and the Vietnam war – and I realized that they weren't all received as heroes," he continued. "I also thought that the portrayal of Vietnam veterans back then in the seventies and eighties – it was really a dark portrayal. I thought that 'Magnum' was a real positive portrayal of Vietnam veterans. So, you cut to 2018 and 2017 and we're seeing a lot of movies about veterans – and of course they're dark portrayals.
"And, I thought that if there was ever a time to bring 'Magnum P.I.' back and really make it relevant, it's now because we're really telling these positive portrayals of veterans coming back, serving as civilians without uniforms, as he's serving and helping people and making," he added.
And for Hernandez, stepping into the role of an ex-Navy SEAL really hits close to home.
"It's kind of this cool, life imitating art because my brother about two and a half or three weeks ago retired from the navy, and I'm playing a navy guy," Hernandez told reporters in a follow-up interview. "He spent 22 years in the US military, went on numerous tours, went to the Middle East, went to Iraq – all this stuff. And, I'm playing a navy guy on television."
"So for me, it's a real source of pride," he continued. "To be able to portray a character like this, and the fact that [Executive Producer] Peter Lenkov is conscience about sort of this positive portrayal of vets coming back, allowing them to have a positive impact on society – it's not all about my PTSD and my misery and that side of things, for me it's a great honor and a great pleasure to be able to play that kind of character."