Tom Hanks calls Donald Trump a 'self-involved gasbag of a candidate'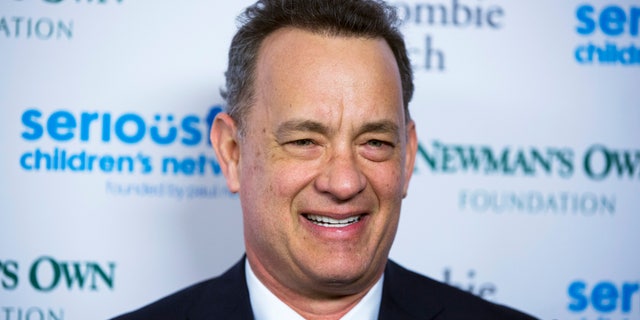 Tom Hanks isn't holding back.
The actor voiced his opinion on Donald Trump and the 2016 presidential election during the Rome Film Festival.
The "Sully" star, who was there to receive the lifetime achievement award said, "There's an awful lot of ignorance that is promoted in any sort of campaign."
He continued, "Every four years, the circus comes to town in the United States. Every four years, we decide who's going to be the leader."
Hanks said he believes "without a doubt the world is going through something quite profound in which the future is shaky" and "mysterious."
"When America has faced those circumstances and times, we have never turned to a simplistic, self-involved gasbag of a candidate."