Tom Cruise and John Travolta 'despised each other' and are bitter Scientology rivals, report says
A former security guard for the Church of Scientology is claiming there is an ongoing rivalry between its two most famous members: Tom Cruise and John Travolta.
Brendan Tighe, who was a Scientologist for 30 years, told Daily Mail Monday the two Hollywood stars have "furiously vied" for the official Number Two position under leader David Miscavige.
Reps for the actors did not immediately respond to Fox News' request for comment.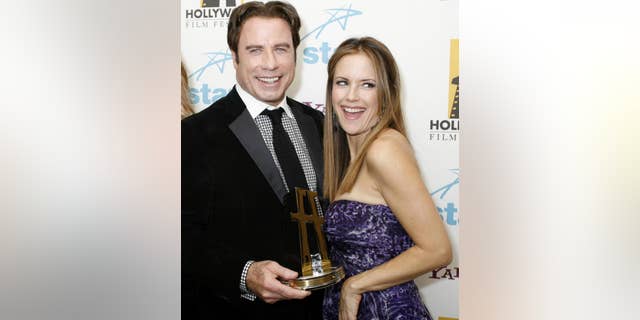 "Cruise is the only celeb with a direct line to Miscavige," claimed the 37-year-old. "Travolta and Kirstie [Alley] don't have that."
Tighe added, "Travolta doesn't get anything free, no one is giving him absurd gifts like an airplane hangar, custom-made bikes or over the top favors," apparently referring to presents offered to the "Top Gun" star.
'Travolta wasn't invited to Cruise's wedding with Katie Holmes, [which] told me everything'
Cruise, 55, was reportedly awarded the Freedom Medal of Valor in 2008, which is recognized as the highest award in Scientology given to its most dedicated member. This recognition allegedly made Travolta, 64, "explode in jealousy." Tighe insisted Travolta felt he was the "favorite son" of Miscavige.
"It's no secret that Cruise and Travolta despised each other," he claimed. "Travolta wasn't invited to Cruise's wedding with Katie Holmes, [which] told me everything. I can assure you Travolta doesn't recognize Cruise as a superior in any way. When Cruise got that medal Travolta was so p---ed off."
"The closest person Miscavige had ever said that about before was Travolta, he was told by Miscavige that he was the most dedicated Scientologist and had introduced more members than anyone, so it was like getting his title stripped. He was jealous."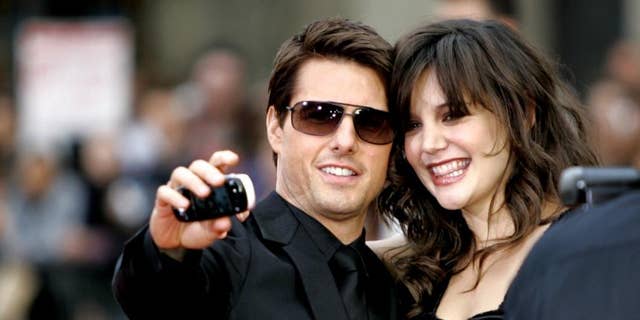 The ex-Scientologist also insisted, "I'd say it's a 50/50 split whether Cruise is even respected in Scientology. When Cruise got the medal, the Office of Special Affairs [the spy unit of Scientology] was on high alert for any comments that were negative – it built up a lot of resentment within the ranks of Scientology. They didn't think he deserved it."
Tighe, who previously worked at Scientology's global headquarters in Clearwater, Fla., was born in the Church along with his sister Natalie, 36. Their mother, Katie Paquette, is still a high-ranking Scientology staff member today and their father, Kevin Tighe, was formerly a public Church member.
Tighe quit his post as a security guard in 2009 after "a succession of incidents with higher command" and left the Church two years later. His mother and sister are still members. He said he hopes his story will shed new light on its celebrity followers.