Tina Fey says she's 'relieved' she's not at 'SNL,' admits 'screwing up' Charlottesville sketch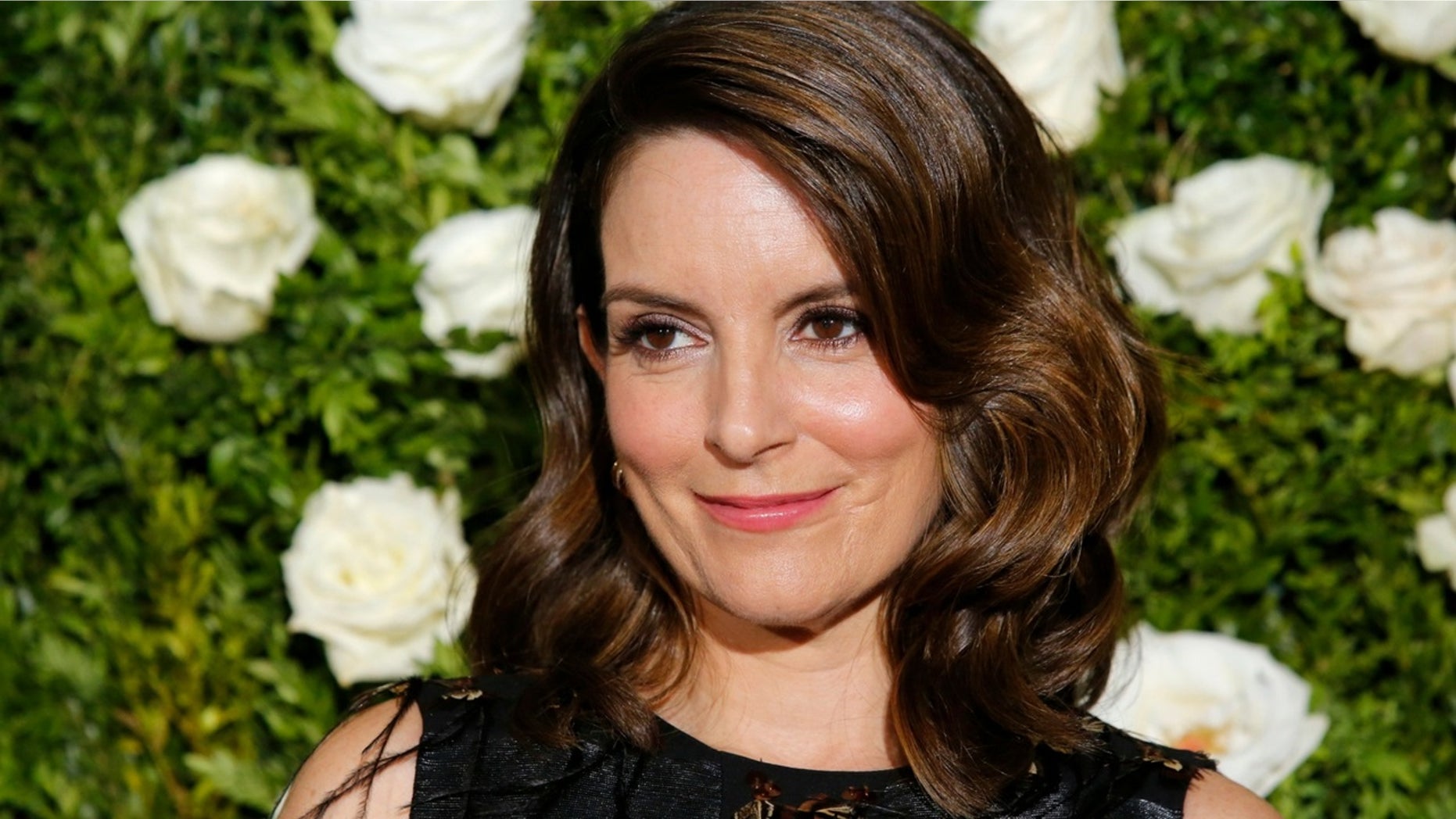 Tina Fey opened up about being "relieved" that she does not work at "Saturday Night Live" at the moment while also expressing regret for her controversial sketch on the white nationalist rally in Charlottesville, Va., last year.
Fey appeared on David Letterman's show "My Next Guest Needs No Introduction" where she was asked about the controversial sketch that aired on NBC's "Weekend Update Summer Edition" in August 2017.
In the bit, Fey wore a University of Virginia shirt, her alma mater, to weigh in on the rally in Charlottesville that left one person dead. Fey encouraged people to eat cake "instead of participating in the screaming matches and potential violence."
CONAN O'BRIEN'S LATE-NIGHT SHOW SHORTENED TO HALF HOUR
"Order a cake with the American flag on it, like this one (she gestures), and just eat it," she said while stuffing her face with cake.
The sketch received backlash from pundits who accused the "Saturday Night Live" alum of recommending people instead eat cake in response to the violence.
Letterman told Fey he thought the sketch was "perfect." Fey replied, "Turns out it was not, sir."
"I'm well aware that there were some differing views," Letterman said. "But I just thought, here's something to let the gas out of a situation that should not have happened. And I thought it was performed beautifully and written beautifully."
SNOOP DOGG LIGHTENS KANYE WEST'S SKIN, CALL HIM 'ALL WHITE NOW' IN PHOTOSHOPPED INSTAGRAM POST
She thanked him for his "kind words" before explaining why people were upset over the bit.
"I'm on a plane, trying to write the thing … trying to provide some relief," Fey said. "You try your best, you try to have your eyes open, try to be so mindful, but it's also a fast-moving train. I felt like a gymnast who did like a very solid routine and broke her ankle on the landing. Because it's literally within the last 2-3 sentences of the piece that I chumped it. And I screwed up, and the implication was that I was telling people to give up and not be active and to not fight. That was not my intention, obviously. … I didn't want anybody to get hurt. … If I had a time machine, I could go back…I would end the piece by saying… 'Fight them in every way except the way that they want.' But I didn't write that in time! I wrote that two days later as I was pacing in my house. It's painful. I wanted to help, but I chumped it. But the culture of apology is not for me."
Fey told Letterman she was "relieved" not to be working on the sketch show anymore.
"I'm relieved I don't work at SNL [right now]," Fey said. "The level of outrage is so high. It feels like talking to anyone, anywhere in 2018 is just landmine hopscotch."
Earlier this week, Fey was nominated for a Tony Award for her hit musical "Mean Girls."