Tim Allen jokes 'Last Man Standing' will feature nudity, says PC culture is 'dangerous'
NEW YORK – No one is more excited for the reboot of "Last Man Standing" than its star, Tim Allen.
The actor told Fox News at the Fox Television Group Upfronts in New York City that when it comes to his hit sitcom's return, he's not holding back.
"A lot of naked [scenes], a lot of nud[ity]," Allen told Fox News. "I'm going to identify as a woman. We're going to be very PC. I'm going to identify as an Asian woman that wants to be a European man."
He added, "I stay where I am, but in my head, we will do the journey of what it's like to be an Asian woman in a European man's body. It's a very big twist but you won't really notice it. There will be a lot of ramen, it will be a lot Asian dishes it'll be subtle..."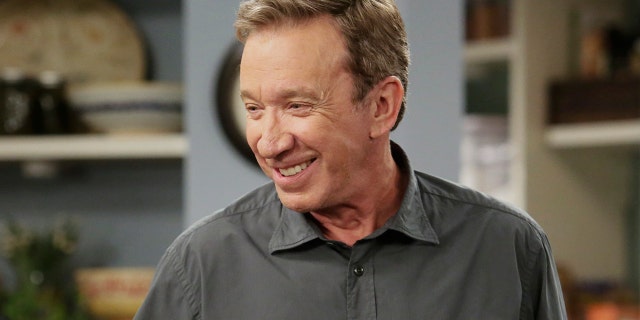 To those who may be offended by Allen's jokes, he says too bad. The conservative star said he believes the world's obsession with PC culture is "dangerous" and people should learn how to take a joke.
"I don't want to be PC and for all of us in the standup world, all of us are seeing this and feeling this, and it's a little dangerous and uncomfortable that there is things you can't say because it might hurt people's feelings," Allen explained.
He recalled his mother teaching him the children's rhyme "Sticks and Stones" when he was a kid. "Sticks and stone may break my bones but words will never break them," Allen said quoting the rhyme.
"Words mean nothing," he argued. "It's the intent behind the words...and my God, words don't matter."
He added, "We get into a weird thing when I can't say stuff because you don't like what it means."
Fox is reviving Allen's series which was the number two comedy on ABC, but was canceled anyway much to the dismay of fans. Fox, spurred by the audience engagement being received by ABC's' "Roseanne" revival, said it made the call to bring back the Tim Allen-led comedy after axing several of its other comedy offerings such as "Brooklyn Nine-Nine" and "The Mick."