Tiffany Haddish reveals why she didn't want to star in 'Get Out'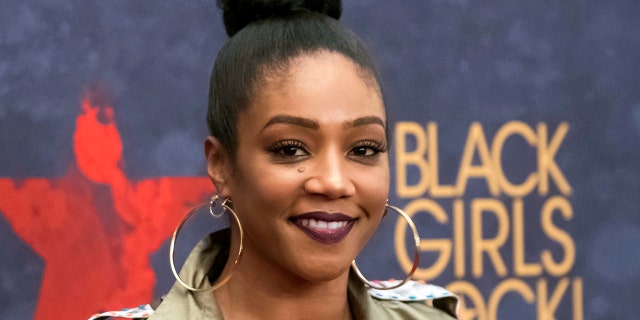 NEWYou can now listen to Fox News articles!
Tiffany Haddish had no interest in being in the Oscar-winning film "Get Out."
"[Jordan Peele] let me read it and asked me to audition," the "The Last O.G." actress revealed on "Late Night with Seth Meyers" on Monday. "I was like, 'Aw, man. Look, I don't do scary movies, dog. I don't do that. You know, that's demonized kind of stuff. I don't let that in my house.'"
Peele, who wrote and directed the wildly popular movie, tried to convince her the movie wasn't about demons.
"I was like, 'That's a white man trying to take people's souls out their body and opening up brains. That sounds like some demon stuff to me. I'm cool on that,'" she said she told Peele.
She added, "I'll watch it in the daytime, but I'm not going to be in it."
Peele went on to take home the Oscar for Best Original Screenplay for the film.
This story originally appeared in the New York Post.