The Voice: Midas Whale, Cathia Show Off Spanish Skills during Blind Auditions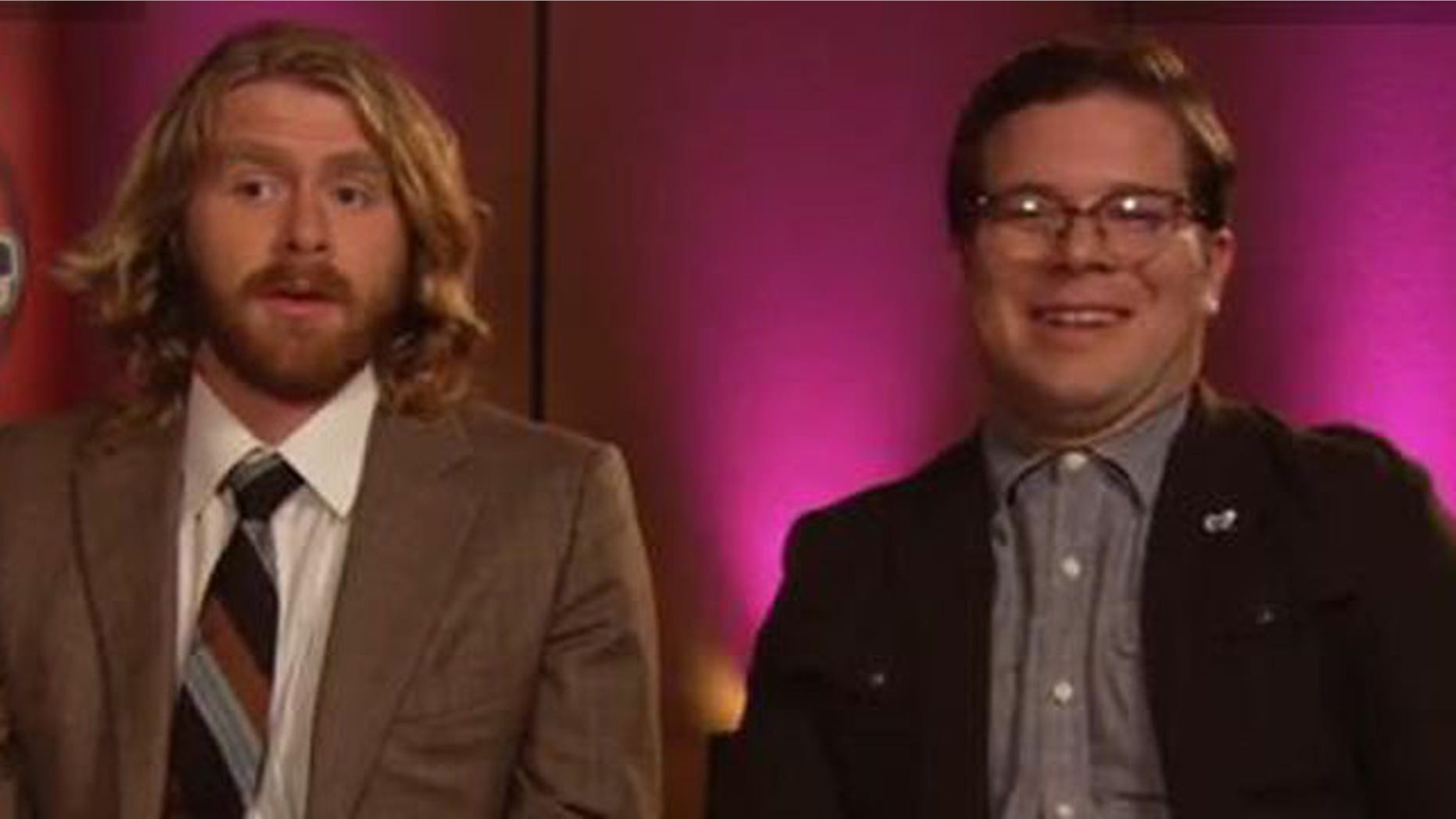 Si, hablo Español! (Yes, I speak Spanish!)
Whether it was singing or talking in Spanish, multiple contestants were showing off their bilingual skills Tuesday night on "The Voice."
With their accordion and guitar, the duo Midas Whale brought the hippy vibe to the singing show after performing "Folsom Prison Blues." They had all four judges persuading them to come on their team.
"Absolutely had a blast listening to you guys. Your voice just harmonizes so well together," a smiling Shakira said. "You guys make me feel alive!"
Although the duet is original from Idaho, Jon Peter Lewis and Ryan Hayes both speak and understand Spanish and began speaking to Shakira in her native tongue, leaving the crowd and the rest of the judges impressed.
"I hate when they can speak Spanish, damn it!" fellow judge Adam Levine said, jokingly. Pop singer Usher said one should never "judge a book by its cover."
Midas Whale ended up choosing to be on Levine's team, but they admit it was a hard decision to make.
"When all four judges turned around, I felt a thrill run from my feet all the way to my head and back down again," said Hayes.
"Then I think it ran through Jon and it went through his whole body too. Not everyone can turn four chairs."
Another standout Latino moment came when a Bronx native who goes by the name of Cathia sang Luis Fonsi's "Yo no me voy por vencido."
Cathia said although she was not nervous since she has been performing for a long time, she was concerned that perhaps the language barrier with the judges – other than Shakira – would be a problem.
"I was a little nervous because I was singing in Spanish and only Shakira would understand what I was saying. So I had to emote that much more in order to get people to back me up."
Surprisingly for the contender, Usher was the first to turn his chair, though he was quickly followed by the rest of the judges. Usher was the first to give Cathia a standing ovation, but the singer opted to go with Shakira.
"From the beginning I always said Shakira is the person I would pick," Cathia said. "Once she turned around and smiled… my heart just warmed up."
Follow us on twitter.com/foxnewslatino
Like us at facebook.com/foxnewslatino