The Voice: Frenchie Davis vs. Tarralyn Ramsey Smackdown For Christina Aguilera's Vote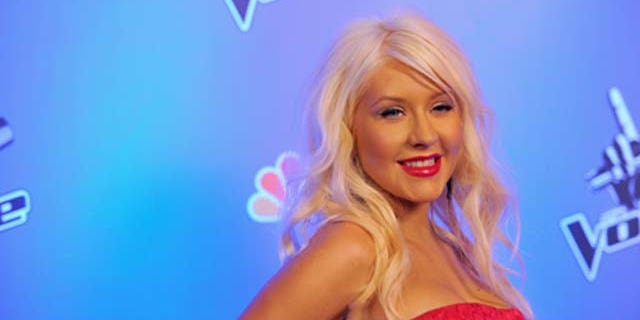 It was survival of the fittest during the battle rounds of "The Voice" as contenders went head-to-head in the ring---literally.
Singing coach Christina Aguilera paired confident, attitude-filled singers Frenchie Davis and Tarralyn Ramsey to duke it out against each other while strutting their stuff to Beyoncé's uptempo "Put a Ring on It."
"I knew they could hold their own with each other," said Aguilera about her decision of pairing Davis and Ramsey.
Aguilera then took some time to prepare the ladies for their vocal smackdown.
She, along with Australian music pop singer/songwriter Sia guided the ladies musically, giving them tips on ways to expose their strengths and play down their weaknesses while performing.
"I want to hear you blow my head off," Aguilera asked of the ladies during rehearsal. "I want to hear you attack me."
The singers were concerned about not learning the lyrics to the assigned songs fast enough, but Aguilera said that things would fall into place.
"Don't worry about the words. I never worry about the words," she said and then laughed with the women as they recalled Super Bowl XLV where Aguilera fumbled the lyrics to The Star Spangled Banner.
It wasn't long before things got awkward between the dueling divas.
"Is there tension in the room? Woooh! I feel it!" Aguilera said. "Do I need to put on a shirt and be a referee?"
"Even when I was up on stage at the Grammys and stumbled on my dress I had Jennifer Hudson to catch me," she added. "Sometimes you need that support."
When "The Voice's" host, former MTV VJ, Carson Daly called for the ladies to step out to the ring, not even Floyd Mayweather or Oscar de la Hoya could beat Davis and Ramsey's entrance.
"There's a little bit of tension between me and Tarralyn," said a pumped Davis. "It's not personal it's business!"
When the music sounded, Davis and Ramsey shaked what their momma gave them and hit as many high notes as they could before the tune was over.
"You both worked it and got everyone having fun," said Aguilera. "But I think Frenchie took it tonight."
And just like that Davis knocked Ramsey out.
You can reach Alexandra Gratereaux at: Alexandra.Gratereaux@foxnewslatino.com
or via Twitter: @GalexLatino
Follow us on twitter.com/foxnewslatino
Like us at facebook.com/foxnewslatino