'The View's' Raven Symonè: 'This is a hate crime' first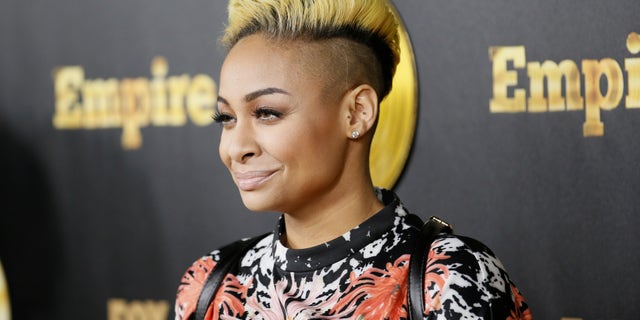 NEWYou can now listen to Fox News articles!
The hosts of "The View" were somber on Monday morning as they sat down with ABC News' Brian Ross to discuss the Orlando massacre.
Raven Symonè spoke up early on in the conversation, passionately calling the shootings that killed 49 people and wounded 53 others a hate crime.
"I consider this a hate crime, then a terrorist act, then horribleness to America in general, but this a hate crime," Symonè said. "How come other people are making it other things before? It needs to be categorized as a hate crime first."
Ross chimed in to answer the star's comments, "He made several calls to 911 to talk to police and essentially pledge his allegiance to ISIS… which is why we get a connection to a terror attack."
Symonè does not label her sexuality; however she has previously been open about her relationship with a female partner. She had a rainbow rectangle painted on her cheek for Monday's show.

Later on in the segment, after the conversation had focused on gun control, host Whoopi Goldberg brought the chat back to Symonè's point.
"Let us not forget this is also a hate crime," Goldberg said. "Because sometimes when you hear it's terrorism we sort of say 'OK, that's not us,' but this affects who you want to be as an American."
Goldberg, who sported a rainbow tie-dye shirt, referenced the arrest of a heavily armed man who told authorities he was headed to the Los Angeles for the gay pride parade.
"Between Los Angeles and… Orlando, this hits us all. These are our brothers and sisters, fathers and mothers," she said.