'The View' host Joy Behar checks herself after slip of tongue: 'I don't wish the president ill'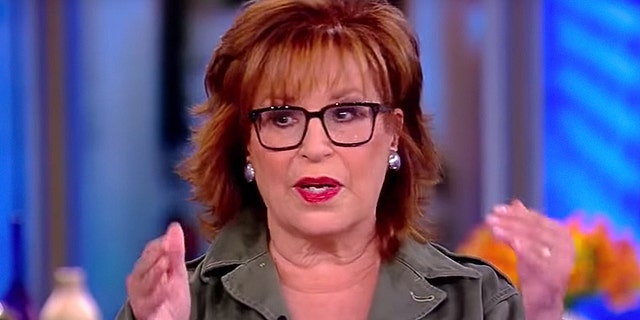 "The View" star Joy Behar immediately backtracked and appeared to feel bad on Wednesday after saying "God forbid" President Trump lives another 20 years.
The panel was in the midst of a conversation about the president's recent comments about Hurricane Florence and his response to last year's tragic storm in Puerto Rico.
"Unfortunately the real power is in the presidency… he's the one who calls the shots," the ABC star said. "This man will never apologize, if he lives another 20 years, God forbid, not God forbid."
Behar immediately checked herself and realized what she said as the reliably liberal crowd chuckled and she finished her thought.
"If he lives another 20 years, will he could be like 105… you know, we've got him here," she said. "He will never ever backtrack."
Behar acknowledged the gaffe once again when the show returned from a commercial break and she further clarified her remarks about the 72-year-old president.
"The last segment, I don't wish the president ill. I really don't. I just want him out," Behar said. "It's really about that, I do not… I didn't mean that."
While Behar regretted the expression, she has gotten herself in hot water over remarks about Trump and his surrogates in the past. She made headlines on a seemingly daily basis and eventually apologized earlier this year after joking about Vice President Mike Pence's Christian faith.
Behar also recently said first lady Melania Trump was "in Slovenia doing nothing" prior to "enjoying the fruits of the American country" during an appearance on CNN.
While Behar clearly isn't a big fan of Trump, his presidency has been good for the program's viewership. "The View" finished the 2017-18 TV season with an average of 2.9 million viewers, making it the show's most-watched year since Barbara Walters said goodbye four years ago.