The Twitter sensation just that won't die: 'Sharknado' heading to movie theaters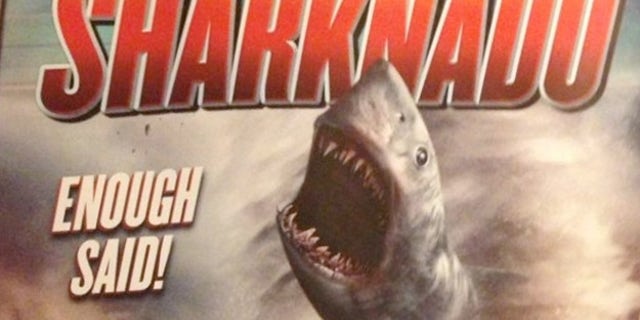 Oh, look what Twitter did now: "Sharknado" is coming to movie theaters. The Syfy made-for-TV movie about a tornado of sharks (enough said!) will screen at midnight on Aug. 2 at 200 Regal movie theaters across the country, including New York's Regal Union Square Stadium 14 and Los Angeles' Regal L.A. Live Stadium 14. You can see a full list of participating theaters here.

While Sharknado was a hit on Twitter, it was actually sort of a ratings dud. Barely more than a million people watched it. In the 18-49 demographic, it earned a 0.4 rating. A rerun of "The Big Bang Theory" got nearly 7 million more viewers. But Syfy is betting on "Sharknado" nonetheless, hoping it will become a cult hit, in the same vein of "The Rocky Horror Picture Show."
Click here to see the official "Sharknado" trailer.
"You know how audiences have had fun with 'Rocky Horror Picture Show' over the years. If the internet reactions to this film are any indication, then our moviegoers are primed and ready to enjoy 'Sharknado' larger than life in cinemas," Regal's director of digital marketing Chris Sylvia said in a statement.
In addition to its theatrical release, "Sharknado" is also getting a sequel, this one to be set in New York City.
Click here for more from Celebuzz.