The Secret Behind Kendall Jenner's Supermodel Body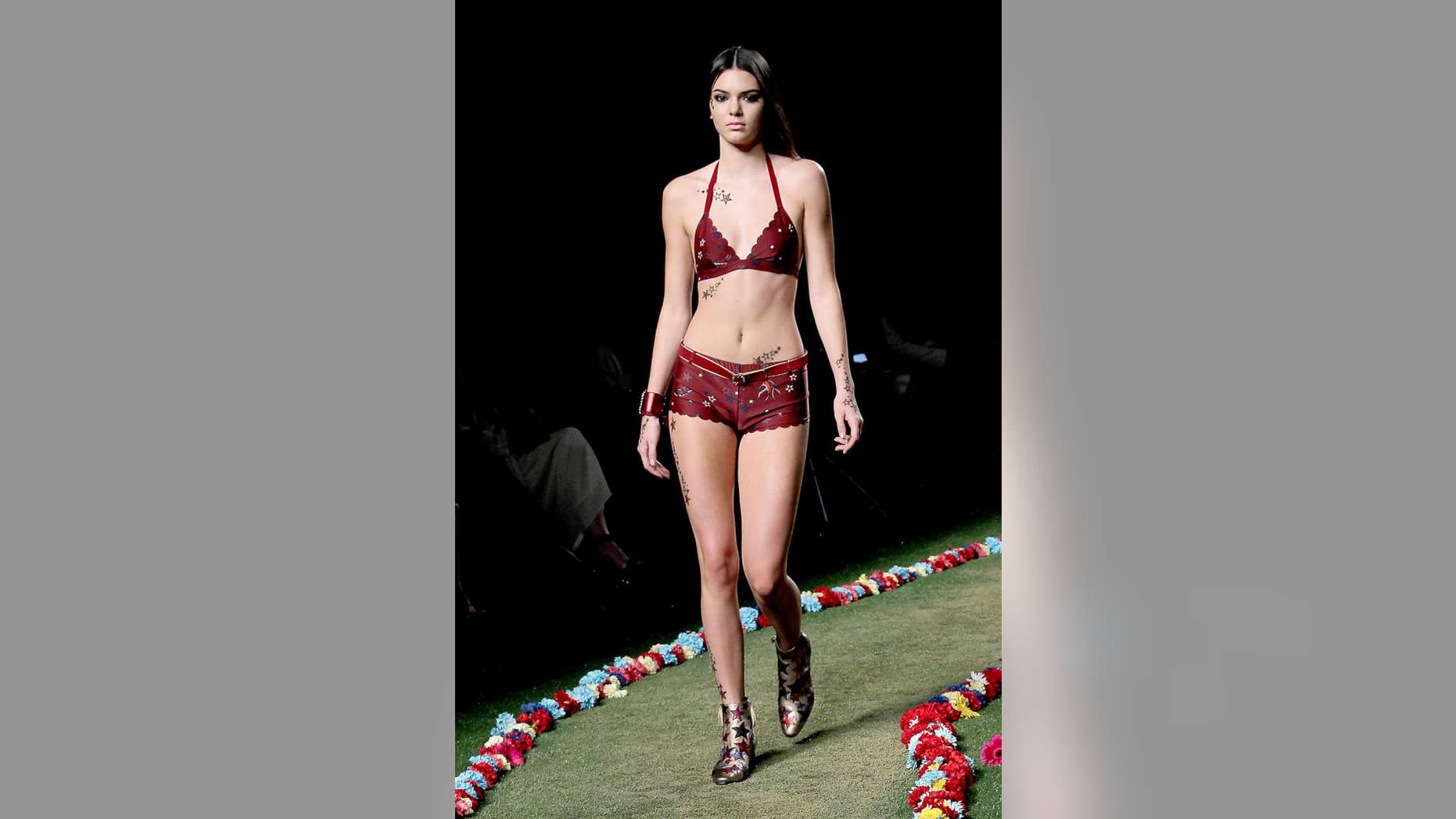 While her famous older sister is busy stirring headlines with outrageous outfits and racy selfies, this member of the Kardashian clan is kicking off her career with a major bang.
Kendall Jenner has been spotted on nearly every catwalk lately, strutting in the latest couture from renowned designers. And during New York Fashion Week, the 18-year-old held her own against veteran supermodels. Of course, it helps that Jenner has a super slim shape, but how does she always look so runway ready?
According to E! News, the young model's regimen is a popular one among Hollywood stars. Like many celebs, Jenner follows a clean diet featuring loads of fruits, veggies and lean proteins to maintain her energy. When it comes to burning calories, she breaks a sweat with cardio by running. And as for cravings? She keeps them at bay with fiber-filled apples.
But one surprising trick Jenner swears by? Tea — and lots of it.
"I usually start my day off with a cup of detox tea," said Jenner to the celebrity news channel. "I have like 12 cups a day."
Not just any tea will do (sorry, Lipton). E! News reported that Jenner opts for Kusmi Detox Tea. According to The New York Times, this Russian-style tea was first created in St. Petersburg in 1867, where it was favored by czars before the company moved their operations to Paris in 1917.
The ingredients found in Kusmi's detox blend, including maté and green tea, allegedly help flush out toxins from the body, all while providing a dose of caffeine for an extra jolt. While there are no studies proving Kusmi Detox Tea can help lead to a supermodel body without a proper diet and daily exercise, it's a calorie-free alternative to sugar-loaded coffee or soda.
And when Jenner is not sipping on tea, she's catching up on zzz's.
"My beauty secret for fashion week is just getting a good amount of sleep," says Jenner. "I feel like I at least need about seven hours, eight hours of sleep to function."