'The Jerry Springer Show' stops production, could end for good after move to The CW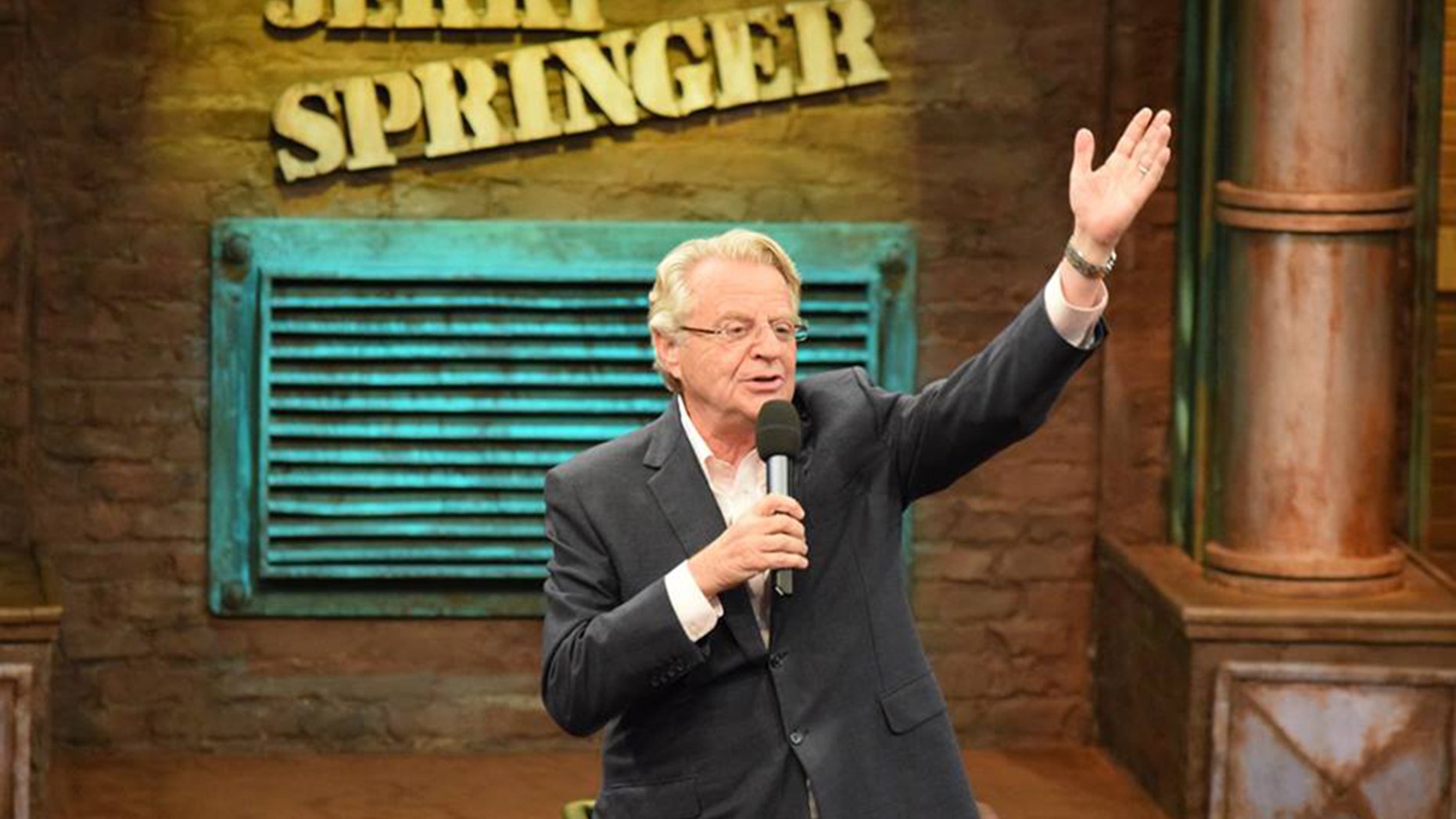 "The Jerry Springer Show" is closing up shop, maybe for good.
Multiple reports say the NBC Universal's syndicated daytime talk show, which deals in more salacious content than the typical daytime fare, has stopped production as its repeats move to The CW in the fall.
According to Deadline, The CW struck a multi-year deal with the show that will allow it to broadcast repeats. If the network decides it's merited, it can greenlight production on new episodes at any time. However, it can just as easily stick with the back catalog of repeats and let "The Jerry Springer Show" end here and now.
The move comes after "Springer" contemporaries "Maury" and "The Steve Wilkos Show" were recently renewed. Hosted by former politician Jerry Springer, the show has often been referred to as "trash TV" and a "guilty pleasure" for its frequent use of outrageous guests and low-brow storylines.
As The Hollywood Reporter notes, the show was at its peak in the late 90s and maintained a comfortable audience in the early 2000s. Those numbers have dipped as of late. In 2009, "Springer" moved its production to Stamford, Connecticut where it pulled an average of 1.7 million viewers. This is no easy feat in a market that's dominated by shows hosted by more family-friendly personalities like Ellen DeGeneres, Wendy Williams, Steve Harvey and Rachel Ray.
If "The Jerry Springer Show" ends up closing up shop for good following its move to The CW, it will have run 28 seasons and an astonishing 3,800 episodes since its debut in 1991.