The Cast of '10 Cloverfield Lane' Shine Some Light (Sort Of) on Their Top-Secret Sci-Fi Film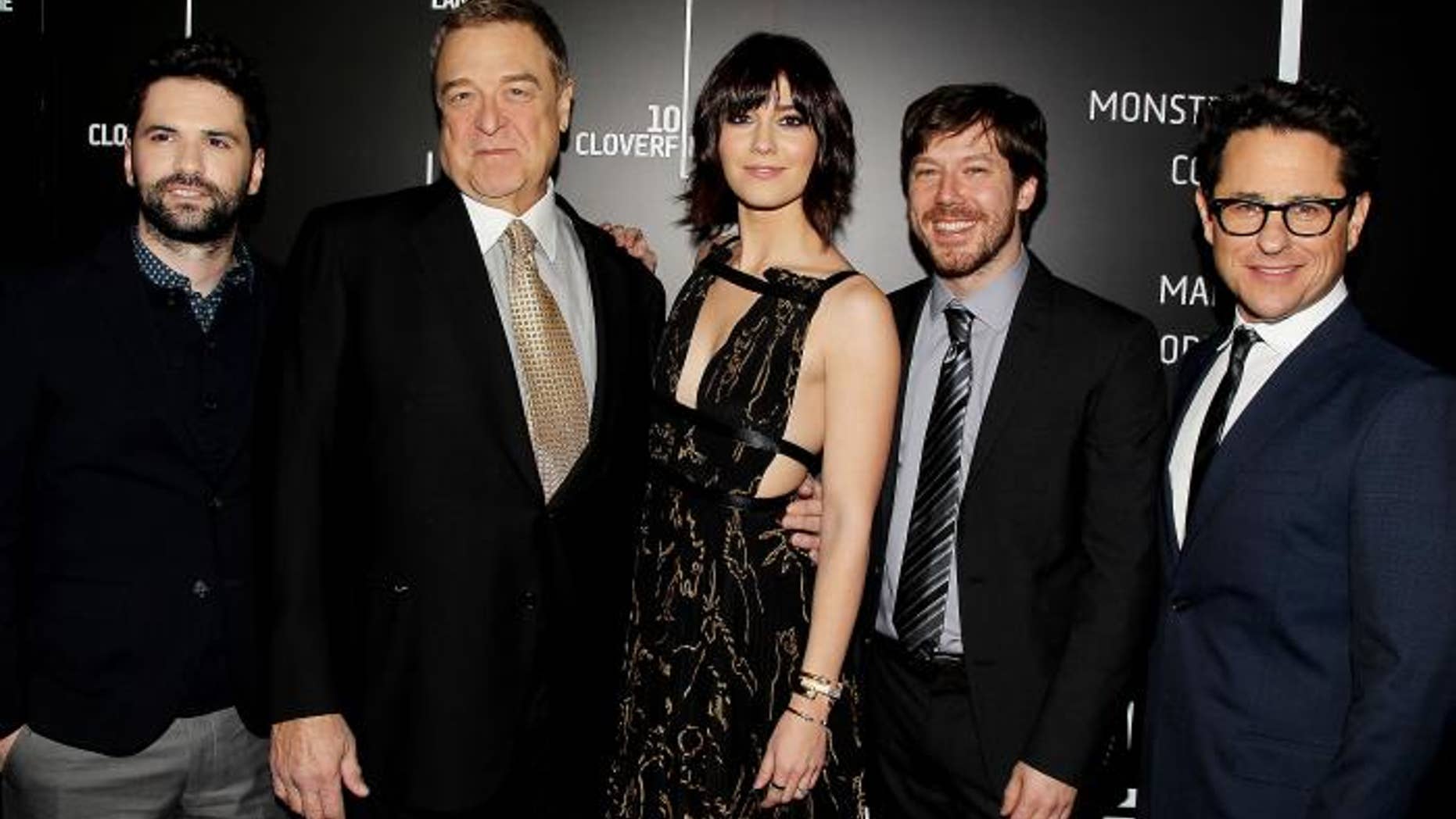 It wasn't until the trailer for "10 Cloverfield Lane" was released in theaters (and just two months prior to the film's debut) that the movie-going public even knew a semi-sequel to the 2008 megahit "Cloverfield" was in the works — but that's exactly what producer J.J. Abrams intended.
"I think that if you go in knowing that it's not a direct sequel to 'Cloverfield,' and you go in wanting a thrill ride and a scary, funny, creepy film, then it will satisfy anyone who goes," Abrams told Fox News Magazine.
And also unlike "Cloverfield," Abrams isn't directing this sci-fi story. That task is being handled by director Dan Trachtenberg, who makes directorial debut with "10 Cloverfield Lane" and definitely feels the pressure for it to live up to its predecessor.
"There was a lot of pressure that I put on myself personally, just to make something that I wanted [Abrams] to be proud of. He was such a wonderful producer to work with." (Trachtenberg also noted that Abrams wasn't able to be on-set because of his directorial duties on "Star Wars: The Force Awakens," though he would always send welcome critiques via email).
The secrecy surrounding this suspenseful sequel "blood relative" to "Cloverfield" was of the utmost importance, too. The story centers on three people who must survive an alien invasion in an underground bunker, but the cast and crew say they had a difficult time keeping every other plot point a secret.
"The real secret sauce to keeping this secret was to just not talk about it," Trachtenberg said. "It was particularly excruciating for me because I'm such a film geek and love talking about movies, and here I am, making my first movie, and I can't say anything to anyone about it! It was so heartbreaking."
Lead actress Mary Elizabeth Winstead says the script even self-destructed after reading. "It was a link that I could only read once and then it would delete itself as soon as I read it!" she exclaimed. "You just kind of know that it's the kind of movie that you don't want to spoil for people."
On the other hand, veteran actor John Goodman quipped that it was easy for him to keep the film a secret because it was "nobody's business." (Fair enough.) He also joked that his dark role in the film wasn't all that challenging. "I just stripped down everything and played myself," laughed Goodman before giving us a more serious answer.
"I just looked at the world through this guy's viewpoint," he says. "He obviously wanted respect from everybody and he wanted to be treated like the boss. He put all his eggs in one basket on this one project by digging this hole and filling it up with second-hand furniture and making it look livable. In this case he was right, the one time in his life."
So now that the secret is (almost) out, what does the cast and crew think about all the various fan theories floating around?
"I love looking at all that stuff," Winstead smiled. "I love the trailer reactions and all the theories about how they think things happen. A lot of people, for the most part, were wrong. But it was so cool to see how they were interpreting it. And some of their ideas were actually good."
"Some people are expecting to see John Goodman turn into the 'Cloverfield' monster, which would've been really cool, and I'm regretting not doing that," Trachtenberg chuckled. "There's been some really fun [theories], but what I'm most excited about is after they've seen the movie [and being able to] read their further theories."
And if there happens to be a real-life moster invasion anytime in the near future, Goodman doesn't believe his training from the film will come in handy. "I'd be the appetizer and there's nothing I could do about it."