The 5 Most Awkward Moments From the 2017 Golden Globe Awards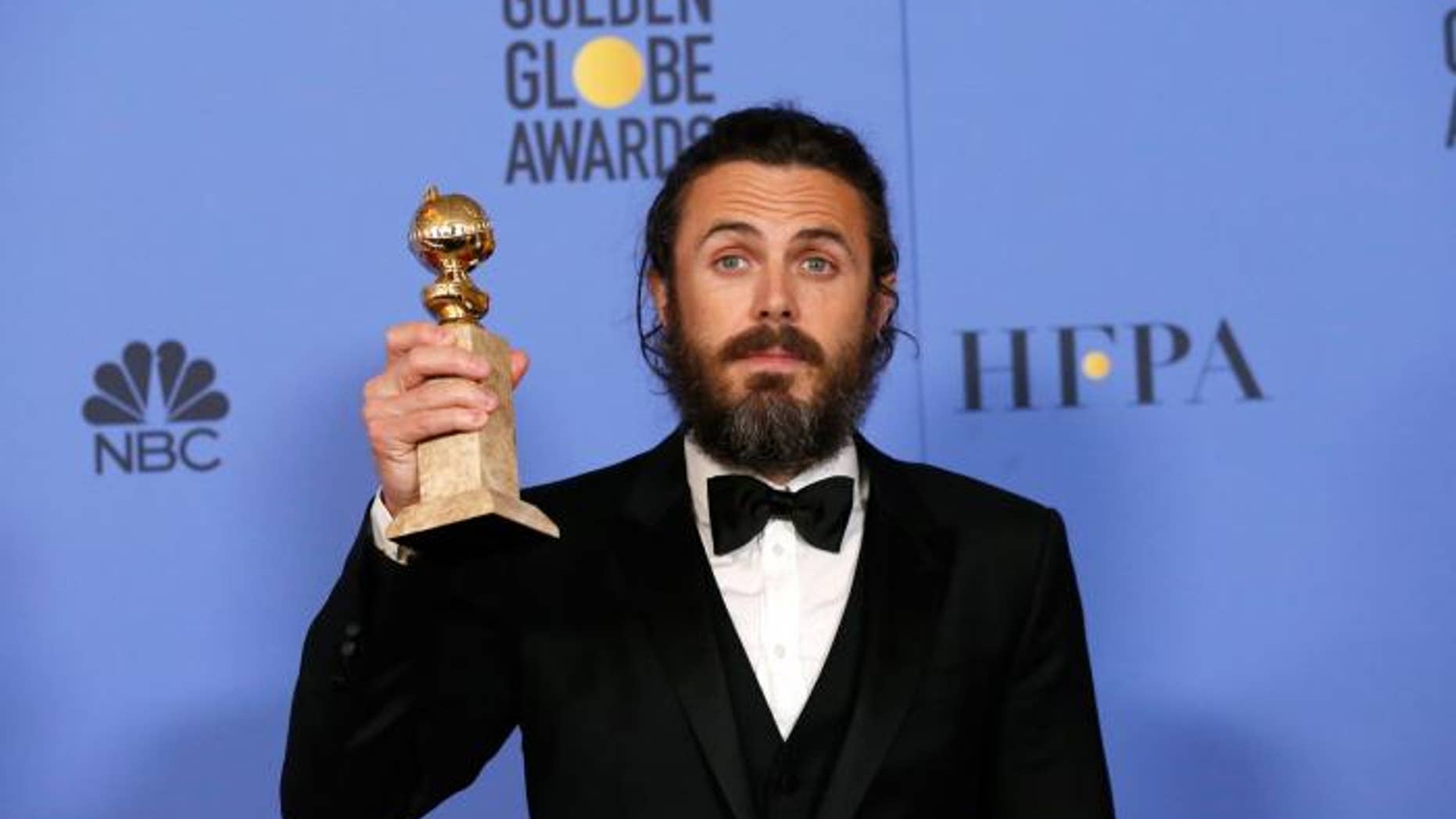 Now that we've covered and at the Golden Globes, there's only one thing left to do: point out all the awkward moments.
Sure, a lot of the presenters, nominees and red-carpet correspondents would probably prefer we forget about the following flubs, but that's just not our style. Besides, most of them were merely honest mistakes that will live forever and ever in the annals of time on YouTube, Instagram and Twitter. So it's all in good fun!
Feel better now? Good. Get ready to relive the most awkward, adorable, and awkwadorable moments from Sunday's Golden Globes:
Jimmy Fallon's Teleprompter Doesn't Work
Jimmy Fallon's teleprompter went down at the top of the telecast, which sent him into ad-lib mode until the crew could replace the monitor. It only lasted for about a minute and Fallon handled the foul-up as well as anyone could expect, but we swear we could see a bit of flop sweat glistening on his forehead.
Emma Stone Goes In for a Weird Hug
When Damien Chazelle got up to accept his Best Screenplay award for "La La Land," he stopped to embrace his girlfriend … but Emma Stone misread his body language, because she went in for a hug at the exact same moment. It's equally awkward and adorable:
There's No Movie Called 'Hidden Fences'
During the pre-show, NBC News correspondent Jenna Bush Hager apparently confused the films "Hidden Figures" and "Fences" when interviewing Best Original Score nominee Pharrell Williams. Then, later on during the telecast, presenter Michael Keaton made the same mistake when announcing Octavia Spencer's nomination for Best Actress in a Supporting Role:
The Relentless 'Wrap It Up' Music
Each winner was only alotted a short amount of time to make an acceptance speech, but that alottment got shorter and shorter during the back half of the ceremony. By the time Casey Affleck finished with his Best Actor speech, the music had swelled to the point where he was barely audible.
Hugh Laurie (Probably Accidentally) Snubs His Co-Star
Both Hugh Laurie and Tom Hiddleston won trophies for their work on "The Night Manager," but Laurie forgot all about Hiddleston when rushing up to accept his award. We're guessing it was just a case of Laurie being flustered after hearing his name, but it's still a little awkward to see him leave Hiddleston hanging.