Thalía Embarks on Presidential-Like Twitter Campaign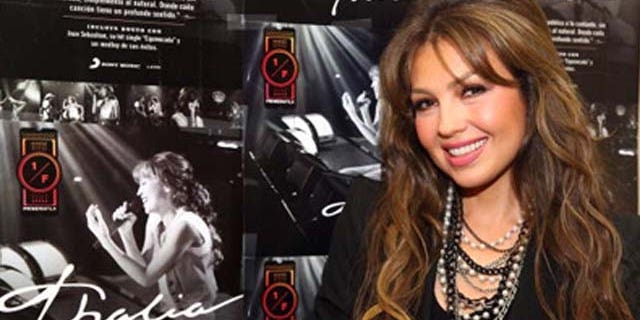 Thalía is going all out on a Twitter campaign.
The Mexican singer and actress is bluntly bribing users to follow her.
To reach one million followers by New Year's Eve, Thalía has set out on a presidential-like campaign – and she means business.
"It depends on you all. December 31, one million followers and four of you will get to dine with me," said Thalia in a video, which is making the rounds on YouTube.
"I'm not going to cook the food...of course not, "she said. "But we will talk and have a cool time together."
The video then give fans instructions on how to help the 39-year-old entertainer achieve her goal of increasing her Twitter cult.
"Now you know! Follow Thalía via Twitter and ask your friends and family members to do so as well," the video posted.
Large, bold words then flash on the screen, urging viewers to share the video "via e-mail, Twitter, YouTube, Facebook and wherever else."
As if that wasn't enough, it finishes by reading, "Let's go! We can do it! Good Luck!"
Take a look at the video below:
Follow us on twitter.com/foxnewslatino
Like us at facebook.com/foxnewslatino