TBS honcho denies rumors 'Conan' is moving to one night a week, but changes loom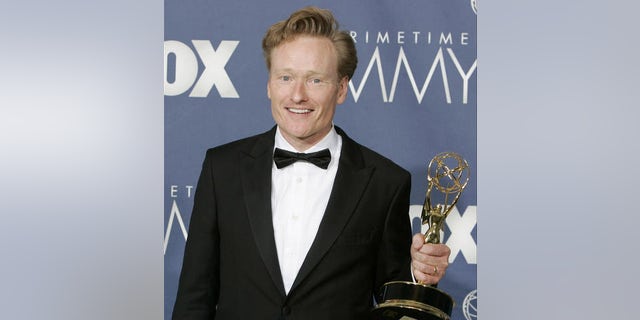 TBS came out swinging, denying a report in The Wrap saying Conan O'Brien's late night talk show would soon be on just once a week.
Earlier today it was reported that Conan O'Brien would be shifting gears at TBS and "Conan" would move toward a weekly format instead of nightly, according to The Wrap. However, a rep for TBS told FOX411 that no format change was in the works.
In an email, Kevin Reilly, president of Turner Broadcasting, said:
"At this time, we have no plans to change the format or frequency of his popular TBS show.
In addition to Conan's daily responsibilities to his talk show, we continue to have very ambitious plans that will further broaden and evolve our relationship with Conan.
Conan remains an invaluable franchise, partner and producer for our TBS brand and we'll be in business with him for a long time. As the media landscape continues to evolve, Conan will continue to lead the evolution of what a talk show will be in the digital age."
TBS CEO John Martin told The Wrap the show has done extremely well with O'Brien on the road traveling. Most recently they have taken the show to Cuba, South Korea and Berlin garnering solid ratings according to Nielsen.
The Wrap reported Martin said the reason for the switch was because late night has become too competitive and crowded. In speaking with The Wrap at the Consumer Electronics Show in Las Vegas, Martin believes "Conan" will have the success Samantha Bee has had with her one hour weekly show on TBS.
FOX411's Blanche Johnson contributed to this report.