Tale of Two Marilyns: Lindsay Lohan and Michelle Williams Inhabit Icon's Seedy Start, Superstardom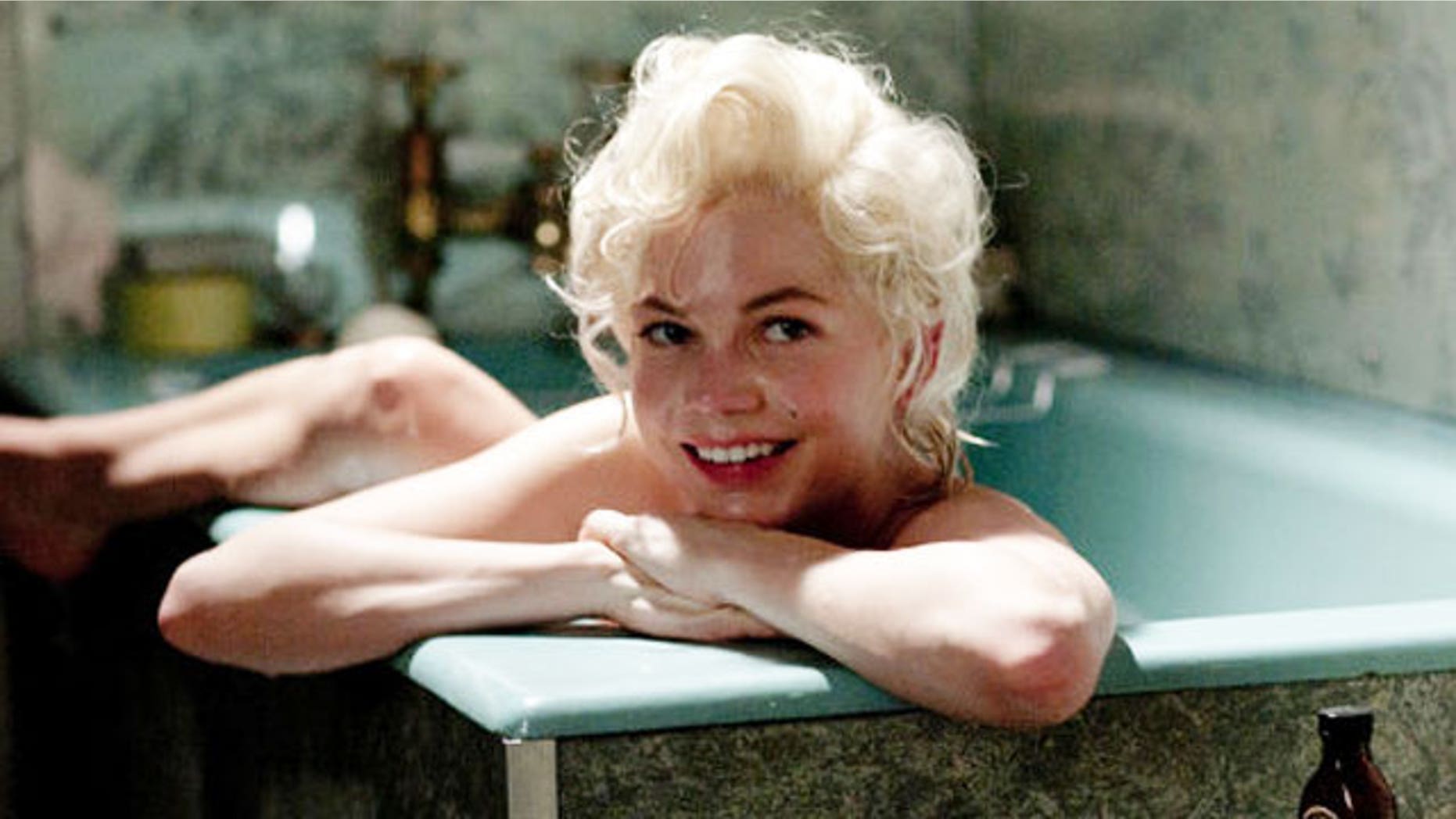 Marilyn Monroe had two careers: one as a nude pin-up, the other as Hollywood's most sought after actress. Today, two actresses are channeling each Marilyn: one may be nominated for an Academy Award, the other is posing naked to jump start her career.
Michelle Williams is getting Oscar buzz for her star turn in "My Week With Marilyn," where she plays the iconic actress at the height of her fame. Despite the fact that she looks little like Monroe, critics are loving Williams in the part which centers around Monroe's life during the 1956 production of "The Prince and the Showgirl" with Sir Laurence Olivier.
Lindsay Lohan will soon be channeling the other, seedier side of Monroe's career, with Lohan's full frontal interpretation of the deceased icon in Playboy magazine at Hugh Hefner's behest. The issue is expected to hit newsstands by Christmas.
The fact that one actress is in a critically acclaimed role and the other is throwing a Hail Mary pass to stay relevant, and both are channeling the exact same star, shows just how wildly different two Hollywood careers can unfold, and how razor thin the margin is between stardom and stumbling.
Lohan and Williams both emerged as teen actresses in the late nineties and early 2000s. Both were lauded early on for their charm, grace and talent in poppy teen roles, Williams as Jen the rebellious new girl on Dawson's Creek and Lohan in films like "Freaky Friday" and "Mean Girls."
Both were elevated to more serious fare as adults, Williams with "Brokeback Mountain" and Lohan with "Prairie Home Companion" and "Georgia Rule."
Then their paths diverged.
Williams was nominated for an Academy Award as Best Supporting Actress for her role in "Brokeback" and in 2010 was nominated again, this time for Best Actress in "Blue Valentine."
Lohan has since been arrested, rehabbed, jailed and essentially blacklisted from Hollywood.
So what happened?
"Lindsay was blindly led around as a child actress by self-serving parents who wanted to exploit her rather than support her, which, in my opinion is the basis for a lot of her resentment, anger and emotional issues," says "Cult of Celebrity" author Cooper Lawrence about why things went sideways for Lohan. "They expected her to be the one to support the family thus changing the roles of who the parent really was and the dynamic of who is really in charge."
"Michelle Williams was always into self-preservation and worked hard as a young actress on her own merit, emancipating herself from her parents in an effort to be more independent and have more agency over her own life," Lawrence said.
Williams emancipated herself from her parents when she was 15 in order to work around child labor laws. Lohan on the other hand has been consistently dogged by a family of hangers on from her often arrested father Michael, currently awaiting heart surgery after a stint in jail, to her party girl momager Dina.
And so while critics are cooing over the girl from the Creek as Monroe, they're saving up their vitriol for the debut of Lohan's Playboy spread, which Hollywood insiders are already whispering will be a career-killer for the former star.
"Lindsay is making a huge mistake by taking her clothes off for Playboy. She should be trying to kick start her acting career," Hollywood publicist Michael Sands tells Fox411. "It looks like Lindsay wants to make a quick buck to pay her many bills off. This is a time where she could rehab her image and gracefully turn down the offer."
Indeed, Monroe went from pin-up to movie star, and not the other way around.