Susie Essman: Women 'throw themselves at me' to get to Larry David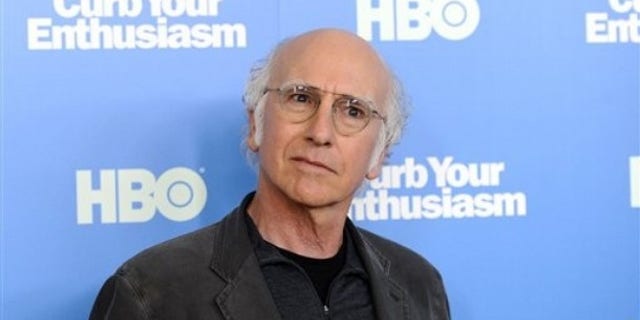 NEWYou can now listen to Fox News articles!
Move over George Clooney. Sayonara Brad Pitt. Hello... Larry David?
It's official, the 68-year-old "Curb Your Enthusiasm" curmudgeon is a "hot" guy, as in sexy. And following his successful hosting gig last weekend on "Saturday Night Live," he's apparently being lusted after more than ever.
"Can someone introduce me to Larry David for just one night so I can have a good laugh," read a text from one single female watching the show in which he dusted off his Bernie Sanders impression, among other things.
The next day, David seemed to have affected even more women, of all ages, with one explaining it's because "everything that comes out of his mouth is the truth."
"He's the ideal man," says Leigh Rossini, a publicist for the Louis Licari Salon in New York, who calls the comic "hot." "He's like every neurotic Jewish guy in my family that I would marry if I could."
David's "Curb" co-star Susie Essman says she gets his appeal.
"I don't think it's weird at all. He is hot," she told FOX411. "He's funny, smart, sweet, attractive and in great shape. So what's so weird?"
It's not just Jewish women who are crushing on the "Seinfeld" creator, who has himself admitted that women love a "self confident bald man."
Jennifer Lawrence, 25, boldly handed David her phone number last year, and was left feeling defeated when he never called. The "Joy" star told Glamour magazine that the fact he paid her no mind "makes him even more attractive."
"I love that he didn't call me. It makes him so much hotter," she said.
The comedian, whose hit show "Seinfeld" premiered the year before Lawrence was born, is aware of her crush, commenting at the 2014 New Yorker Festival that it's a shame he's way older than her, but that he can't even think about going there.
It's not like he needs any more attention. Essman said women "throw themselves at" him.
"They even throw themselves at me in an effort to get to him so I can only imagine what he goes through," she said."
"Well I think of him like a brother, so there's an incest taboo," she added. "But he's a man who loves and appreciates women and there is nothing so sexy and attractive to a woman as desire."
Of course being worth a reported $400 million doesn't hurt, but whatever it is, you can be sure Larry David's annoyed.